SPONSORS
Supported 100% through donations and sponsorship from people just like you. ​Making your tax-deductible donation is easy! (Registered 501(c)3 charity.) We are proud that almost 99 cents of every donated dollar goes to flying veterans!

FEATURED SPONSOR
Our story begins with what it truly means to be a technology innovator. Our common sense of purpose unites 100,000 people representing 140 nationalities with products, sales and services in more than 120 countries. We are the world's leading provider of technology for reservoir characterization, drilling, production, and processing to a global energy industry. Schlumberger is generously sponsoring the entire May 2022 flight.

Southwest Airlines is the official airline sponsor of the Honor Flight Network – ensuring the lowest fares and donating green passes for our veterans to travel to Washington, D.C.

Chef Randy provides our veterans and families with freshly made omelettes, made to order, along with freshly squeezed orange juice on our early morning departures at Hobby Airport. His catering service is a one of a kind experience with a one of a kind chef.
Email : FLTFcatering@yahoo.com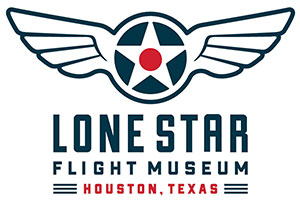 The Lone Star Flight Museum, at Houston's Ellington Airport, features a renowned flying collection of historic aircraft, a STEM learning center, a warbird ride program and interactive exhibits for all ages. The museum provides free meeting space for all of our Meet and Greets.

As the leading near-airport parking company in the nation, The Parking Spot provides full service parking to 21 major airports in the U.S., with a total of 34 parking lots. The Parking Spot continues to support Honor Flight Houston by allowing our veterans and volunteers to have FREE overnight parking on every overnight trip.

The Buzbee Law Firm has generously donated $25,000 towards a flight honoring our veterans.

The Astros Foundation is the official 501(c)(3) team charity of the Houston Astros. We seek to harness the passion of baseball fans to support youth baseball and softball programs, honor of our nation's military, childhood cancer awareness, efforts to reduce homelessness and domestic violence. The Astros Foundation cornerstone initiatives include the Community Leaders program, the Astros MLB Youth Academy and the Astros RBI Program. (Reviving Baseball in Inner Cities).
CSR USA
CSR USA – CSR Inc has proudly been servicing the oil industry for over twenty years. CSR serves the Gulf Coast of Texas as well as those suppliers of around the world. CSR has as proven track record of success in four different phases of operation.
Baroness Kandy Kaye Horn Foundation

In October 2014, Macquarie's Houston office raised close to $28,000 to support Honor Flight Houston.