IN MEMORY
We were honored to have the opportunity to fly the following veterans to their memorials in Washington, D.C.
Click each name to read more about the lives of those who have made a profound impact on our Nation.
Baker, Sterling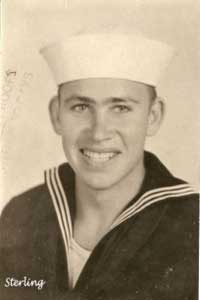 Sterling Baker
Sterling (no middle initial) Baker was born October 12, 1924 in Dittlinger, Texas, the first of four children for Marie and George Baker. Most of his youth was spent moving from place to place with his mother, grandmother, sisters and brother. They picked a lot of cotton and worked different jobs to make ends meet.
When the Japanese bombed Pearl Harbor, Sterling decided he needed to win the war, so he joined the U.S. Navy. After learning how to operate the LCM, the LCVP, and the LCPL or Captain's Gig, Sterling responded to a notice on a bulletin board asking for volunteers that were single, could swim well, and had "no close family ties". Sterling was transferred to Little Creek Virginia where he was issued a pair of swim trunks, a Navy knife and scabbard. After several days of intense training, he found himself a member of the Navy's Amphibious Scouts. That was the first class of what today is known as the Navy Seals.
While standing on the pier with his gear looking up at his new home, the men on board the USS Almaack yelled down, "are you the suicide squad?" After looks of amazement and nervous laughter, the sailors yelled down from the deck "you know, the Amphibious Scouts." Sterling served aboard the USS Almaack AK 27 for the next 3 years. Both Sterling and the Almaack were in for some rough times.
During World War II, the USS Almaack served in the European Theater where she participated in the invasion of North Africa. On November 15, 1942, the convoy was fired upon by German U Boat U155. The Ettrick and the HMS Avenger were sunk and the USS Almaack damaged.
After she was towed to the US for repairs and refitting, the Almaack was reclassified as AKA 27/10. During General Quarters, Sterling was a gunner on the 20mm gun.
She sailed to the Pacific and served in the Asiatic-Pacific Theater: the Marshall Islands Campaign, occupation of Kwajalein and Majuro Atolls, 31 January to 6 February 1943; the Marianas campaign, Capture and occupation of Saipan, 15 to 24 June 1944; the Capture and occupation of Guam, 22 to 29 July 1944; the Leyte landings, 20 to 22 October and 14 to 26 November 1944: the Luzon operation, Lingayen Gulf landings, 9 to 12 January 1945, the assault and occupation of Iwo Jima, 22 February to 3 March 1945. Once again, during General Quarters, Sterling was always on the 20 mm gun on the flying bridge.
During this period, Sterling launched his own campaign of letter writing to his sweetheart, Doris Gilbert. They married June 24, 1945. This year they have been married 69 years and have 3 daughters, 7 grandchildren, 13 great-grandchildren (and one on the way!!), and 1 great-great grandchild.
Sterling completed his service with the U.S. Navy in October, 1945.
In 1949, a close family friend of Sterling's, Dr. William Jack Rhodes, an assistant football coach at the University of Houston, convinced him to leave the oilfields of Texas behind and to apply for a position with the University of Houston Campus Security as a Night Watchman. While employed, he earned his Bachelor's degree with a major in Secondary Education and a minor in Criminology. In 1953; he rose to the rank of Chief of Safety and Security. In 1967, the Texas Legislature passed a bill authorizing universities to hire and commission police officers and Sterling was one of 10 officers sworn in. He became the first commissioned Chief of Police for the University of Houston Police Department and held this position until 1970.
While at the University of Houston, Sterling was instrumental in organizing the National Association of Traffic and Security Directors of Colleges and Universities, the Texas-New Mexico Association of College and University Security Directors (TACUPA), and IACLEA, the International Association of Campus Law Enforcement Administrators. IACLEA is nearly 60 years old and has a membership approaching 3,000 Colleges and Universities worldwide.
After retiring from the University of Houston, Sterling worked for WATCO, an engine rebuilding company, as a salesman until he retired.
Sterling and Doris reside in Houston, Texas.
Baker, Sterling
Beard, William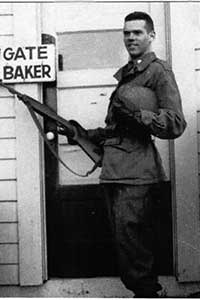 William L. Beard
Sergeant Beard served in the Army Corps of Engineers from November, 1950, to November, 1952. He was one of about 150 draftees inducted in St. Paul, Minnesota, and shipped by troop train to Ft. Riley, Kansas, for processing. At this time, the 30th Engineer Base Topographic Battalion was under orders to complete a priority mapping program in Alaska in 1952; to achieve that objective, the Battalion needed an additional Base Survey Company. For whatever reason, the batch of inductees from St. Paul was chosen to staff the new company and was shipped to San Francisco to join the 30th Battalion. The new company, the 551st Engineer Base Survey Company, was stationed at Ft. Baker on San Francisco Bay, beneath the north end of the Golden Gate Bridge. We were given six weeks of basic training, followed by ten weeks of training in the jobs we would be doing in Alaska. In April, 1951, the Battalion boarded a troop ship for a six day cruise to Seward, Alaska. The surveying season in Alaska is short; after five months and with snow on the ground, the Battalion returned to base in San Francisco and then moved to southern California to support the U.S. Geological Survey in mapping desert areas. While on furlough to St. Paul, Beard married Barbara, his wife for almost 65 years. They had two children, four grands and three greats. In June, 1952, the 30th returned to Alaska. Beard's unit spent the summer surveying on the lower Yukon River and delta. In September, the job was finished -for the 30th, mission accomplished; for Beard, time to go home.
Beard, William
Boone, Homer
Homer 'Dan' Boone
Born in Houston, TX Boone and his brother were raised in a small town of Beasley, where his Mother was a beloved English teacher and his Father was Superintendent of schools. Being from an Aggie family Boone was in school when originally called up and was classified 4F. As
the war was beginning to wind down, he was drafted into the Army and sent to Fort Lewis, between Tacoma and Olympia, Washington for basic training. Boone had not wanted to be in the Navy, as he disliked the idea of being shipwrecked and drowning. Naturally, the Army assigned Boone to the 'Sea Devil', a transport ship.
Boone made six trips across the Atlantic and Pacific Oceans transporting prisoners of war from this country to Liverpool or Yokohama. While he had no interaction with the German prisoners, he found that the Japanese officers spoke good English and played an excellent hand of bridge.
Boone was discharged in California and joined the reserves in 1946 attaining the rank of CW4.
In 1944 he married wife, Margaret and had nearly 67 years together raising four wonderful children, three of whom are teachers. At last count Boone has eleven grandchildren and sixteen great-grandchildren.
There was a large German prisoner of war camp in Hearne, Texas off of Highway 6. The Gestapo and SS ran the inside of the camp and the enlisted men had the option of working on local farms. Many were from Rommel's Africa Corps, including his military band. The prisoners had their own bakery and butchery shop.
Boone, Homer
Brantley, Ward
Ward L. Brantley, age 96, passed away in Cypress, Texas on July 22, 2021 surrounded by his loving family.
Ward was born on July 5, 1925 to Edgar L. Brantley and Della Harrelson Brantley in Lovelady, Texas. After serving in the US Army as a WWII T5 Corp Medic Med Det 324th Inf Regmt 44th Division in Germany, Ward received several metals including a Purple Heart, Bronze Star medal, WWII Victory medal, Legion of Honor medal (Chevalier De La Legion D'Honneur), the US Army Good Conduct medal and the European-African-Middle Eastern Campaign medal. After the war, he attended Sam Houston State Teachers College, got married to Freda Brantley then started Fluid Mechanics Valve Company in 1972.
He was a member of several organizations including ASME, Scottish Rite of Freemasonary, Grand Lodge of Galena Park #1290 and Arabia Shiners Temple. He was also a member of the Church of Christ.
He had a love of animals, which included his dog Dutchess, a white dove and many ducks and geese.
Ward is preceded in death by his wife Alfredia (Freda) Brantley, siblings; Zelma Janice Maple, Arlie (Judge) Winford Brantley and Nelma Jean Stephens, his daughter Sheryl Bruney, son-in-law Jimmy Lyons and grandson Tray Trahan.
He is survived by his children, Daughters; Nita Brantley, Cindy Lyons, Malinda and husband Randy Jones and son Greg and wife Laurie Brantley. He is also survived by his Grandchildren; Tanya Lyons, Jaime and husband Nathan Kelley, Kelley and husband Robby Richard, Jason and wife Angela Jones, Cody Brantley and Tuesday Brantley. Great-grandchildren; Kolbe' and Brayden Trahan (Brandy-Mother), Cora Kelley, Lillian Kelley, Desiree' Richard, Arielle Richard, Cheryl Richard, Emma-Leigh Jones, Elizabeth Jones, Ethan Jones and Annason Jones. Great-great-grandchild Scarlette (Desiree's Daughter).
Brantley, Ward
Buchanan, Bill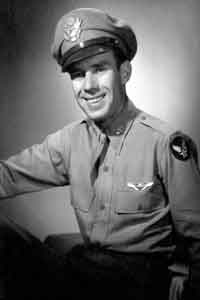 Bill tried to join the Army Air Corp after the war broke out, but due to his position as Final Aircraft Inspector at Northrop Aircraft in California, it was deemed that his position at Northrop was more important. Bill eventually left that position and worked at Todd Shipyard for 6 months, finally being accepted in the Corps in late 1943.
Bill earned three sets of wings (navigator, engineer, and radio operator) in one year and was working on his pilot's wings when the war ended. His final assignment in WWII was to be a flight engineer on a B-29 and drop the third atom bomb on Japan. They were sequestered at Kearney Air Force Base, Nebraska, on August 12, 1945, with the mission leaving on August 15th. However, the Japanese surrendered on August 14th.
Bill began his career of volunteerism at the age of 13 as a Boy Scout helping to clean up earthquake debris in Long Beach, California. Bill, now 96, is known as "The Candy Man" at Clear Lake Regional Hospital, where he has volunteered for the last eleven years. His nickname comes from the fact that he visits the patient's rooms with a basketful of candy, and gives a lot of smiles and hugs to ailing individuals and their family members. He always looks dapper in his Fedora hat festooned with airplane pins reminiscent of his military flying days. In 2007, the hospital named his as the Volunteer of the Year. Think about this – over EIGHTY years of volunteerism. How many people can say that!
Bill was named as one of five national finalists for the 2007 Frist Humanitarian Volunteer Award for the 185 nationwide HCA Hospitals, honoring those who demonstrate commitment and dedication to care giving. Bill ranked as the number two volunteer across the nation.
He volunteered at M.D. Anderson for 16 years, visiting all rooms with patients in bed on all 12 floors. Lately, he has volunteered at the Houston Space Center, welcoming guests from around the world.
Bill says: "You stay young a lot longer if you are doing something besides watching television. I am living proof of it."
William W. Buchanan passed away on October 15, 2015. He was a shining example of giving back to others, truly a hero at his best. Honor Flight Houston is grateful to have had Mr. Buchanan on our May 2015 flight, and are humbled to have known such an amazing individual.
Buchanan, Bill
Burke, Jarrell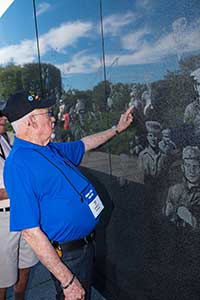 The Face in the Wall
How amazingly unpredictable life can be. Consider the story of Jarrell Burke. Jarrell is from a generation of Americans who never sought notoriety or fame. Americans who boarded ships to foreign shores. Baby-faced boys, full of innocence and passion, until the quiet ocean waters gave way to a hail of gunfire and sulfuric smoke. American boys would enter the war theater as acquaintances, and leave as more than brothers. What they experienced joined soul to soul for eternity. Their brother's face etched into the mind's eye until they leave this earth. For Mr. Burke, the image of his Navy brother, affectionately known as Buzz, is forever etched in his mind and, as he would learn, also etched on the Korean War Veterans Memorial in our nation's capital. And, wouldn't you know it, so is Burke's.
As he walked the Korean War Veterans Memorial grounds on his Honor Flight Houston visit, he would never have guessed he would see himself and Buzz, whom he first met in boot camp in 1951, on one of America's most notable monuments. "Cold chills" ran through my body, Burke explained about seeing their image on the wall. This was but one experience, albieit a monumental one, in a weekend full of memories. Mr. Burke joined Honor Flight Houston's September 22-23 flight to Washington. Upon his return he said it all hit at once: the adoring crowds, the patriotic and thankful children he met, the newly formed friendships with fellow veterans and, of course, The Mural Wall on the Korean Memorial's grounds.
"Hard to describe," says Burke of his Honor Flight experience. This is why we do this! These men are national treasures. When men like Mr. Burke thank our staff, it is humbling. He, they did so much for you and I that a trip to DC to see the memorials raised in their honor is not a gift but a requirement. We love and cherish each and every veteran, and we know you do, too. Please help us continue our mission of honoring every veteran in the Houston area with the trip of a lifetime.
Burke, Jarrell
Burks, Cliff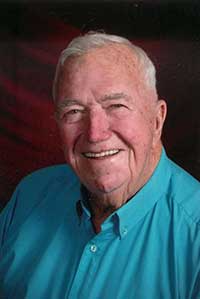 Charles "Cliff" Burks, 95 passed away on Monday, November 23, 2020 in Dickinson. He was born on July 15, 1925 in Jasper, Texas to Charles and Lorena Burks.
Cliff served in the US Navy during WWII aboard the USS Nevada, BB36 in both the Pacific and Atlantic Theater. He was awarded the Legion of Honor Medal by France for his participation in the Normandy Invasion. He was a member of St. Michael's Episcopal Church in La Marque and was elected to the Vestry and served several times as the Senior Warden, a Past President and life member of the Rotary Club of La Marque and Little League Coach for the Rotary Club White Sox's Baseball Team, Past President of Galveston County Home Builders Association and a life member of the Masonic Lodge in Galveston, and a Pilot Commissioner for Galveston County Pilots and Admiral of the Texas Navy. Cliff was owner of Burks Construction Company.
He is preceded in death by his parents and his wife Mary Virginia Burks. Cliff is survived by his daughters; Cindy DeVries and Kerry Albritton (Randy) and three sons; Clifford Burks, Jr. (Marlene), Larry Burks (Peggy) and Dan Burks, grandchildren; Janellen Valle (Rob), Casey DeVries(Danna), Shannon Bussey (Charli), Ryan Bussey, Kelley Burks Pritchett (Heath), Marshall Burks, Stescha Jordan (Hunter), Daniel Burks, Jennifer Sumrall (Keith) and Josh Morton, his twelve great grandchildren; Madisen DeVries, Ethan DeVries, Robbie Valle, Braeden Valle, Haden Sumrall, Garner Sumrall, Jace Jordan, Tessa Jordan, Penelope D. Pritchett, Jackson Pritchett , Emersyn Pritchett and Kai Bussey.
Visitation will be on Monday, November 30, 2020 from 11:00am – 1:00pm at the James Crowder Funeral Home in La Marque. Funeral Service will follow at 1:00pm with Father Bob Moore officiating. Interment will follow at Galveston Memorial Park Cemetery in Hitchcock, Texas.
Burks, Cliff
Camarillo, Castulo Jr.
Castulo Camarillo Jr.
Sgt. E-5 U.S. Army
Castulo was born in San Juan, Texas on May 16, 1945. He was drafted on April 18, 1966. Had my training in Fort Polk, LA. My Mos. Was 11B40 Infantry. I was flown to An Khe, Vietnam. After one week, was flown to Phan Thiet, Vietnam where I served one year with 1st Calvary Division B 217 1st Platoon.
Camarillo, Castulo Jr.
Capello, Joseph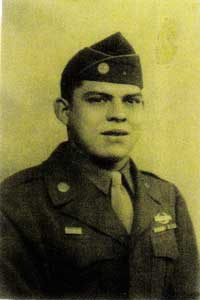 Capello was born on February 20, 1925.
He was inducted into the Army on March 4, 1943 at Fort Sam Houston. He received basic training in Missouri for 2 months before being sent to Alamogordo, New Mexico for 7 months on a Bomb and Gunnery Range. This was a closed range site that was utilized for testing the Atom bomb.
Capello was then sent to Boston and on to the Port of New York. He departed from New York on December 5, 1943 and landed in Scotland on December 15, 1943 as a replacement to the Air Force for 1 year.
Capello was part of a group who were surplus to the Air Force. Ground troops were needed after D-Day, and they were sent as replacements to the 9th Armored Division in France. This was around January 21, 1945.
At this time they liberated a concentration camp in Weimer, Germany – the name of the camp was Buchenwald.
Capello was fortunate to have a camera and took actual pictures of his fellow soldiers guarding the camp. He still has these pictures in his possession. His occupation in Germany was for 9 months.
Capello proudly served his country and was honorably discharged February 8, 1946.
He married his wife in 1952 and together they have 2 children, 5 grandchildren and 1 great-grandchild.
"By serving my country I was able to meet many families in England and Germany. I was able to correspond with them and through the years they have visited me in my home and I visited them in Germany and England."
Capello, Joseph
Cejka, Abdon
Abdon Cejka – Military Bio
I was drafted into the US Army in January of 1953. It was at Fort Sam Houston in San Antonio, Texas. This was where we got our uniforms, work fatigues, shoes and some vaccines. Right away I learned about night KP Duty and for some reason worked night KP for most of my time in the Army. We then were flown to Evansville, Indiana in Dec by way of Leavenworth, Kansas where some were left. Then to Indiana where we took a bus to Camp Breckenridge of the 101st Air Born Division which made me so proud to be part of such a famous Army division. Basic was tough, but always the Army food was very good. After Basic we got a 7 day leave to make our way to Tacoma, Washington in August. It was cool, rainy, and beautiful with all the forest and Mount Rainier to the East. Then we took a ship the Marine Lynx out of Puget Sound and the Northern Route by the Aleutian Islands and we let some off at Adak, Alaska. Then on to Japan's most Southern tip where we stopped on Labor Day of Sept 1953. Then on a larger ship we went to Pusan, Korea which was in recovery from the siege by the Chinese Army shortly
before. We then went by train to Chun Chow to the 38th Parallel where I stayed for most of my time in the 45th Oklahoma National Guard Division. We would stay at the 38th Line for some weeks then 2 weeks of training to the farm lands farther south in Korea. About a year went by and the 45th left for home and I went to the 2nd Texas Army Division where I witnessed the drowning of my neighbor Richard Judd of Hallettsville in the crossing of the Han River. After this I was transferred to the 25th Army Divison and soon left Korea on the General
Jordan Ship for the Hawaii Islands where it was beautiful. The very famous Schofield Barracks there was the home base in the middle of the island where we trained and had rifle shooting practice in the mountains. I received a very high score of 370 and got my Sharp Shooter Badge. After this we took a ship to San Francisco, California then a train to El Paso, Texas where I was honorably separated from the Army in Feb of 1955. In all of this time I was proud of my service to the United States of America. I lived and worked for 64 years in Houston, Texas. In 1964 I married Elda Montemayor and we celebrated our 50th anniversary before she passed away in 2013. We had 3 children and I now have 5 grandchildren that enjoy visiting me on my farm in Schulenburg, Texas.
Cejka, Abdon
Chambers, Thomas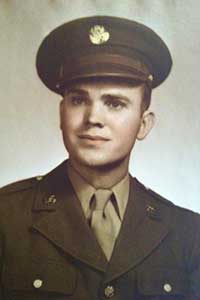 Thomas Lee Chambers was born in Hammon, Oklahoma on September 11, 1925.
As a Corporal in the US Army; Tom served his country in WWII from 1944-1946. He was in the 87th Infantry (Golden Acorn Division) and served in Patton's 3rd Army during the Battle of the Bulge in the Ardennes region. His Military specialty was in a group called the Pioneers. He worked with a crew of 24 men in the demolition of bridges, buildings, pillboxes and all enemy strong holds. They also laid anti-tank land mines and other dynamite traps to destroy enemy vehicles, in addition to clearing passageways for friendly troops.
Awards received include the; American Theater of Operations Medal; European-African-Middleastern theater Operations Medal; Meritorious Unit Award; Silver Star Medal and WWII Victory Medal
Tom started working for Skelly Oil Company at the age of 1-6 and after the war returned to work there in 194 7 and married his wife Marguerite. They were married 67 years before her passing in 2014. His Career following the war was as a fire, safety and industrial engineer moving from Oklahoma, to New Mexico and Texas. Upon his retirement from Texaco Oil Co. he returned to Hobbs, New Mexico and opened the first water and ice store in that area. His former hobbies included, hunting, golf, football and flying, having earned his pilots license years ago.
Tom now resides in Spring, Texas at: the Village of Gleannloch Farms retirement community. He has two children, five grandchildren and 12 great grandchildren.
Chambers, Thomas
Clary, John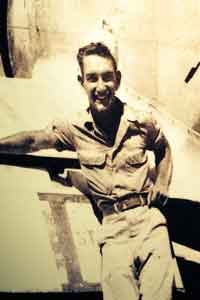 United States Army, served his country during World War II
United States Air Force, served his country during the Korean War
Master Sergeant
To know someone's history, is to know the life they lived. A life filled with courage and passion, of hardships and success, of family and friends. John Clary had just such a life.
John was a child of the depression, raised by his Grandmother in Clanton, Illinois. In 1943, at 17 he lied about his age and enlisted with the United States Army. He was sent overseas to fight in the Pacific theater and served in the Philippines during the Philippine Liberation Campaign. John served two years and was honorably discharged in 1946.
A funny story John once told about his time during his service in the Philippines, was the time he and a buddy decided they just couldn't eat food from a can one more time. At a stalemate with the Japanese, each enforcing their side of a hill, John knew there was fruit to be had somewhere on the other side of the hill. They decided to go unarmed in search for bananas. And as luck would have it, they found the very fruit they coveted. Happy with their loot, John and his companion started the journey back to their side of the hill when the Japanese opened fire. Taking cover the two men began to argue whose smart idea it was to come unarmed to pick bananas. Taking their chance they dropped the bananas and ran like hell until they made it back safely to their side of the hill. Neither men were wounded, but it was unfortunately dinner from a can as usual.
After World War II John enlisted in the United States Air Force where he served in the security forces and later became a radar technician, making his way to Tech Sergeant 5 during the Korean War. Even after the end of the Korean War John stayed on in the Air Force, his skills as a radar specialist being utilized to monitor the airwaves.
His son, Jack, has a fond memory of a favorite Clary family toy that John had brought back from Korea. The kind of toy that would draw attention nowadays by CNN and FOX News, it was a favored family toy to be rolled around on the living room rug by the Clarys. One of Jack's first memories, and even a show and tell piece on occasion was none other than a human skull that John and his comrades had painted red and smuggled back to the states.
John continued his military career, utilizing his talents as a radar specialist, serving (much like a nomad) across the world until finally retiring in 1969 at the rank of Master Sergeant. His 25 years of service saw his family across the country from Alaska during the Sputnik launch in 1957, Biloxi during the Cuban Missile Crisis, and Massachusetts to a B-52 base that serviced the bomber planes for Vietnam.
After retiring he and his family moved to Houston, Texas where John excelled as a salesman. Upon retiring from the business world he and his wife, Lorraine, moved to Evergreen, Colorado where he was an avid hunter and fisherman. After about a decade of the Rocky mountain state they moved to the beautiful hill country town of Wimberley, Texas. Eventually John and Lorraine moved to Alvin, Texas where they resided upon her passing.
As a bachelor again John lived in a friendly apartment complex in Friendswood, Texas enjoying his Thursday nights to the Pearland VFW where he would drink his weekly one beer and dance with the ladies.
It was at this VFW I had my first encounter with John Clary. A rainy Saturday in September of 2013. I, along with a colleague, had met at the VFW Pearland for a presentation on the newly formed Honor Flight Houston. Our mission was to spread awareness to the veteran community on who we were, and to recruit World War II veterans. That day John and his son, Jack, were two of few who had made it out in the pouring rain. After our presentation, I recall a proud Jack, showing me a picture of his Dad as a young man in the service on a very cracked and broken phone screen. I could see the pride he had for the quiet gentleman sitting next to him. John seemed pensive, but observant. He was taking in all of the information presented to him, and that afternoon filled out his application to go on an Honor Flight trip.
On June 28th, John and Jack arrived in the morning to Hobby airport. Ready to embark on John's 'Trip of a Lifetime.' As was his character, he was watchful of the busy goings on of the crowded conference room as other veterans and guardians checked in. After a warm send-off from Hobby airport our trip to Washington, D.C. began. Another warm reception received us in D.C. as we deplaned. That evening we had dinner in the ballroom of our hotel, where the veterans passed a microphone around and swapped stories from their experience in the war. The room was chilly and Jack requested a jacket for his Dad. We brought him an oversized blanket and wrapped him up as the stories continued, and John sat quietly listening to his fellow comrades.
The next day we hit the ground running bright and early with our first stop at Arlington National Cemetery to witness the changing of the guard. A humbling ceremony. Our next destination, the Jewel of the Mall, was the World War II Memorial. I remember the two Clary boys as they made their way around the memorial, stopping to chat with others and pose for pictures, John ever watchful as he took in HIS memorial. After visiting the Korean and Vietnam War memorials our day took us to the Air and Space Museum before heading back to the airport. Our plane ride home brought new surprises with Mail Call. John was touched by letters from his family and friends and words of thanks and praise from Houston area school children. Our final cherry on top brought a welcome home ceremony at Hobby Airport, with cheering family, friends and community supporters.
Our trip had come to an end, but the memories it created would linger.
As Chairman and a participating staff member on that trip, it was my honor and privilege to have John Clary with us. He was the first veteran I had seen through from the very start of filling out his application, to the very last cheer and handshake of the welcome home ceremony.
It always saddens me when we lose a veteran. But on the other side of that coin I am always happy to have known them, learn the stories and achievements of their life, meet the friends and family who love them, see them make milestones like a 90th birthday, and finally know that I helped make seeing THEIR memorial in Washington, D.C. a reality.
John will be greatly missed, but he lived an incredible life. Truly a member of the Greatest Generation. I am proud to have known him.
George Patton once said: "It is foolish and wrong to mourn the men who died. Rather we should thank God that such men lived."
Clary, John
Craft, Johnnie Lee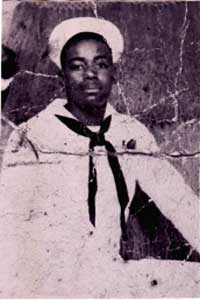 Seaman 1st Class, USN-1, United States Navy, Craft served his country in World War II from 1945-1946.
Johnnie Lee Craft was born March 6, 1926 in Missouri City, Texas.
His date of entry into active service was February 16, 1945. Bootcamp was in Great Lake, Illinois, upon completion he was shipped to Shoemaker, California.
From Shoemaker, Craft was shipped to Hawaii the Guam Naval Base.
He worked as a mechanic during his time of service and was discharged on April 13, 1946.
Craft married "the girl next door" Catherine Brown, on October 11, 1947. They have six children, ten grandchildren and fifteen great-grandchildren. He and his sweetheart will be married 68 years on October 11, 2015.
Craft says that the Navy gave him new experiences and a new life and would encourage others to 'try it'. It makes one responsible.
Craft, Johnnie Lee
Culmer, Earl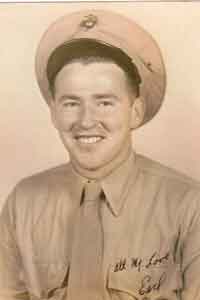 Earl Culmer was born in Houston, Texas in 1924. Earl grew up in the Heights and attended Reagan High School. Culmer joined the Marine Corps in March 1943. He attended Boot Camp in San Diego. Later, he was sent to the navel Air Station Alameda and then Camp Pendleton where the 26th Marine Regiment was formed. He was then sent to Hawaii for further training at Camp Tarawa.
Culmer was assigned to the Alpha Company, 1st Battalion, 26th Marine Regiment, 5th Marine Division as a B.A.R.-man. He landed on Iwo Jima on February 19th, 1945 on the Red Beach One. Culmer was awarded the Bronze Star with a combat 'V' for acts of bravery on February 20th. On his 10th day on the island, he was struck by artillery shrapnel and evacuated off the island. He later received a Purple Heart for his wounds.
After returning home Culmer married Ethel McGinnis. They continued their life in the Houston area where they raised two children. Culmer was a life member of Heights Christian Church and is still an active member, as well as serving for many years as the Chairman of the Board. Continuing his service to his community, Earl has been a board member on the HUD Housing Projects and was very active in the building of Heights Towers, Heights House, and many others. He still serves on these boards today.
After retiring from Commercial Real Estate, Culmer retired and traveled worldwide with Ethel to ss the lifestyles of China, North America, Canada, Morocco, Portugal, Spain, England, the Caribbean and the list goes on.
Earl Culmer passed away on October 23, 2015. We were honored to have this hero on our V-J Day flight in 2015. He was a true hero, we are forever grateful to him for his service to this country, and honored to have known him.
Culmer, Earl
Currin, Clifton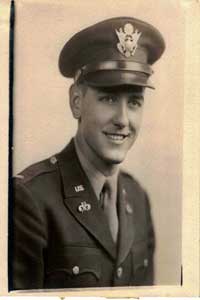 My father died when I was 12 years old. My mom did a fabulous job of raising my two younger brothers and I, but we were very short on money.
When I graduated from High school in 1938, I worked for a construction company for two years to earn money for college. Due to the war, we went on a four quarterly full year basis, graduating in 3 years. I studied Military Science in the ROTC (Reserve Officers Training Corp) all three years.
As a new Chemical Engineer I was sent to Edgewood Arsenal, MD for OCS (Officer Candidate School). I was then assigned to a Chemical Warfare Battalion to train for combat in the European Theater. We arrived after the hard work of the invasion and freeing of France around Christmas 1944 and joined the "Battle of the Bulge". Fortunately neither side used chemicals after the horrible experience of WWI so we used our 4.2 inch mortars firing 25.5 pound high explosive shells in close-in support of the infantry. Two officers commanded a platoon of four mortars. We switched duties every three days, three commanding the guns and then three days on the front lines as Forward Observers radioing target coordinates to the platoon a mile or two back. The infantry requested fire on enemy machine gun nests, mortars, counter attacking units, and any thing else that would help hold positions or move forward.
On May 7 in a late snow in southern Bavaria the sound of explosives died down and we heard that Germany had surrendered. After a short occupation, we were shipped back to the States to train for the invasion of Japan. Fortunately thousands of lives on both sides were saved from what would have been a very bloody invasion when President Truman authorized using the newly perfected atom bomb on Hiroshima and Nagasaki, which ended the war.
Rather than rejoin civilian life immediately, I volunteered to transfer to the Counter Intelligence Corp and the occupation of Japan. I was sent to Fort Holobird, MD to study the Japanese language and under-cover tactics. We shipped to Japan at the beginning of 1946. I was put in command of a small detachment of six agents in Gifu with the mission of capturing Russian spies who were trying to set up communist cells across Japan with the intent of gaining political control and making Japan another satellite country around their border. As young bucks we enjoyed our "cloak & dagger" work and succeeded in thwarting their plans. McArthur turned a fierce enemy into a democratic ally.
I returned at the end of 1946, married my sweetheart, and spent 38 great years with Atlantic Richfield Co (ARCO) rising from research engineer to Manager of Operations at the Philadelphia Refinery. My wife and I had 61 years together, raised 4 kids, 8 grand kids, and 2 great grand kids. Marcie passed on in 2008. I'm still enjoying an active retirement and will be 93 in July 2014…what a blessed life!
Currin, Clifton
Dann, Robert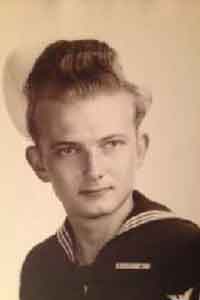 Aviation Machinist Mate
United States Navy.
Served from 1943 – 1946 in the Solomon, Guadalcanal and Russell Islands.
CASU, 11, 12, 14 and 41.
Hometown: Iowa Colony, Texas.
Mr. Dann passed away on September 21, 2014.
Selfless to the end Mr. Dann requested in lieu of flowers, donations be made in his memory to Honor Flight Houston.
Thank your for your service to our country and for being on our inaugural flight. We will never forget you.
Dann, Robert
Daigle, William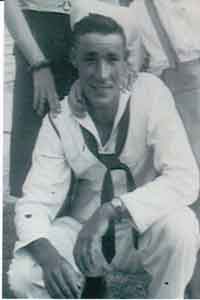 Coxswain William Phillip Daigle, Jr, United States Coast Guard. Daigle served his country from 1942-1945. He participated in the Pacific Campaign during World War II.
Daigle was born in Good Hope, Louisiana to William Sr. and Aline Daigle. He grew up in the New Orleans and graduated from Jefferson High School. After graduation, he went to work for Todd Shipyards in Galveston, Texas. While living in Galveston, he met and fell in love with Betty June Earl.
Originally, Daigle wanted to be a paratrooper, but his Father refused to sign the permission form. At age 20, Daigle enlisted in the Coast Guard in Houston, Texas. He attended boot camp in New Orleans, Louisiana. After boot camp, he was assigned to the Coast Guard Station in LaPorte, Texas. He patrolled the Gulf of Mexico from Freeport to Sabine Pass, Texas on a two-mast schooner out of Galveston. After being told he was going to the South Pacific, the commander of his unit instructed him to go home to see his family in Louisiana. Daigle reminded his commander that regulations did not allow him to travel over 50 miles. His commander told him to go home; and if the shore patrol inquired why he was away from his unit, he (the commander), would take care of it.
His next assignment was steering an invasion supply ship in the South Pacific. He saw action at Bougainville, Guadacanal, Emirau, Munda and Guam.
Daigle recalls three memorable events from World War II:
1. At Guadacanal, United States ships were sunk on both sides of his ship by torpedoes from Japanese planes. For some unknown reason, his ship was not sunk;
2. At Guam, he guarded Japanese prisoners. It was during this time, he experienced hearing loss, because of battleships firing day and night;
3. In the Marshall Islands, he enjoyed driving Higgins boats.
Daigle returned to the United States in 1944. He was assigned to the Galveston Buoy Depot. His last assignment was training Coast Guard recruits in Curtis Bay, Maryland. The war ended while he was stationed in Maryland. He was honorably discharged in November 1945.
William Phillip Daigle, Jr. and Betty June Earl were married July 11, 1945 in Galveston, Texas. They were married for 65 years before Betty's passing in 2011. They have two children and two grand-children.
Daigle celebrated his 93 birthday on September 5, 2015.
Sadly, William Daigle, Jr. left this life on September 28, 2015. We were incredibly fortunate to have him on our April 2015 flight and are grateful to have known such an amazing hero.
Daigle, William
Dodson, George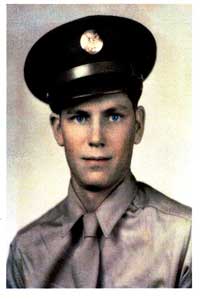 World War II Veteran – Army
Born on August 28, 1923
Years of Service 1943 – 1945
George Earl Dodson, son of Daniel B. and Lottie E. Wilson Dodson, was born in Benton, Arkansas. He was educated in the Benton Schools.
I was drafted into the Army on January 19, 1943, and left this county, along with sixty-four more boys who were called for duty.
Dodson was sent to South Carolina, then to Key Field, Mississippi. Here he was assigned to the 463rd Air Service Squadron. He was shipped overseas on November 15, 1943, landing in England. He stayed in England for some time and was transferred to the Army Infantry, 84th Infantry Division.
Dodson was in the invasion of Normandy, France.
We went through France into Belgium. In Belgium my unit was almost wiped out during the Battle of the Bulge. The Germans were forced to retreat and we went into Germany.
Dodson was hospitalized for rheumatic fever. When the war in Europe ended he was told he was going to the Pacific for the invasion of Japan. The war with Japan ended, and he was sent back to the states and discharged at Camp Chaffee, Arkansas on December 3, 1945.
Dodson came home to Benton and farmed for a year, then moved to Louisiana to work in the oil fields. While in Louisiana, Dodson married Martha Jean Johnson in July of 1947. They were married for 56 years and have five children; Lottie, Georgia, Brenda, Peggy and Michael. They moved to Dickinson, Texas in 1965 where Dodson worked in the oil fields as a pipefitter (Local 211) until he retired.
Today Dodson is living in Texas City, Texas. He has 13 grandchildren, 32 great-grandchildren and 6 great-great-grandchildren. He is a lifetime member of the VFW Post 6378 in Dickinson, Texas and a proud member of the Honor Guard.
The VFW Post 6378 Honor Guard performs burial site and Funeral Home services for departed veterans with Military Memorial Honors; performing the 21 Gun Salute and live Bugle Taps.
Dodson, George
Doyle, James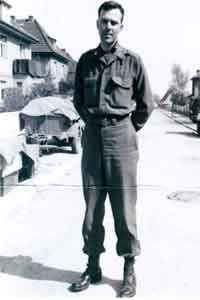 Doyle was born September 15, 1918 in Houston, Texas. He attended Houston Public Schools, and joined the ROTC program his junior year of High School. He was made Captain and Company Commander his senior year, 1935.
From 1935-1939 he attended Texas A&M University earning a Bachelor of Science degree in Chemical Engineering. Doyle continued in the ROTC Program, was commanding officer of Chemical Warfare Battalion, and commissioned 2nd Lieutenant in the US Army Reserve.
In June 1939 he began his civilian career with the Baroid Division, National Lead Co.
On December 27, 1940 he married longtime sweetheart Lucy L. Love who was in the process of graduating from Rice University.
May 10, 1941 Doyle was ordered to Active Duty as 2nd Lieutenant with the 3rd Chemical Depot Co. in Fort Sam Houston in San Antonio, Texas. In spring of 1942 he was ordered to Camp Sibert, Alabama to activate and command the 6th Chemical Depot Company.
In May 1943 he received orders from Chief of Chemical Warfare Service to proceed at once to Camp Swift, Texas (near Austin) to activate and become Executive Officer of the 86th Chemical Mortar Battalion. He spent the remaining 3 years of World War II with this unit.
In April 1944, after a year's training, the 86th was ordered to the European Theater of Operations. After a short stay in England, they landed on Utah Beach, France on June 29, 1944 and immediately went into combat action, continuing in this mode for 315 days without relief.
"We fired 152,257 twenty-five pound shells, each loaded with high explosives or white phosphorus at the enemy in close support of 28 different Divisions that were part of the 1st, 3rd, and 9th Armies in all of the 5 major campaigns in the ETO [Normandy, Northern France, Ardens-Alsace including Hurtgen Forest, Battle of the Bulge, Rhineland and Central Europe.]"
During combat 67 officers and 887 enlisted men served in the 86th with 40 killed and 338 wounded.
The 86th went out of combat action in July 1945 in Czechoslovakia and moved home to Camp Campbell, Kentucky to prepare for the invasion of Japan.
Doyle was released from active duty March 12, 1946 and assigned to the Army Reserve 4001st Research and Development Unit in Houston, TX. This was a "no pay" unit, but activity in it earned retirement credit. His civilian career resumed with Baroid.
In the 1950s Doyle accepted mobilization assignment in the Office of Deputy Chief of Staff for Logistics in the Pentagon. He maintained this assignment until his retirement.
March 2, 1961 he was promoted to Colonel. He retired from the military on September 15, 1978. He retired from his civilian career with Baroid December 31, 1984.
Doyle and his wife Lucy were blessed with 61 years of wonderful marriage before her passing in October 2011. They have 5 children, 5 grandchildren, and 7 great-grandchildren.
Colonel Doyle passed away on October 18, 2015. We are grateful to have had him on our October 2014 flight, and are forever honored to have known this hero.
Doyle, James
Ellison, Samuel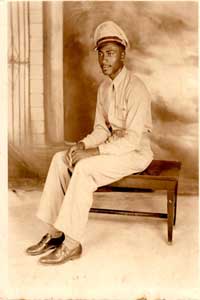 PFC United States Army
Served in World War II from 1942 – 1944
Hometown: Houston, Texas
Samuel J. Ellison was drafted into the U.S. Army at 18 years of age. He entered service on November 2, 1942 as a Private First Class (PFC) in World War II.
Samuel saw action in 4 major battles in New Guinea (Oro Bay, Lae, Buna, and Finschhafen). He was wounded in action and critically injured with a head wound in Finschhafen, New Guinea by Japanese Reinforcement on February 6, 1944.
Samuel was honorably discharged on October 19, 1944.
Samuel J. Ellison earned 3 Battle Stars and a Purple Heart.
Samuel has been married to Mary G. Ellison for 60 years and has one daughter, Sabrina A. Banks.
Ellison, Samuel
Epstein, Robert
Robert Epstein, Captain, United States Corps of Engineers
In 1942, Epstein was a student in the Corps of Cadets at Texas A&M University. On June 2, 1942 the Army enlisted the entire Corps of Cadets student body into the Enlisted Reserve Corps (ERC). School continued as usual until the Army came back and placed all students under Active Duty.
Epstein was sent to Officer Candidate School (OCS), after finishing he became an Artillery Officer. After a short period of time he was sent to Engineering school as part of the Student Officer Training Regiment (SOTR).
Epstein served in the South Pacific's Philippines as company commander during World War II. During this time he was part of an iconic event for Texas A&M University. On April 21, 1946 Robert Epstein was one of nearly 200 men who stood at the mouth of the Malinta Tunnel on the island of Corregidor in the Philippines. It was Muster Day, an annual day where Aggies globally remember those that we have lost in the year before. Softly call the Muster, let comrade answer 'Here.'
Upon his return to the states after World War II Epstein learned that when he had been enlisted the Army had failed to register him for the draft.
Even though the draft stated that men who served during World War II did not have to serve, Epstein was drafted for the Korean War.
Epstein was honorably discharged at the end of the Korean War and served in total 51 months in World War II, 21 months and 6 days in the Korean War and earned a Bronze star and 6 Battle Stars.
On April 21, 2018 Robert Epstein was on his return trip from Washington, DC with Honor Flight Houston when he made history once again. At 30,000 feet Epstein and three other fellow Aggies became the first to hold a Muster in the Sky.
Epstein currently resides in Houston and is an active member of his community.
Epstein, Robert
Ericsson, Gerald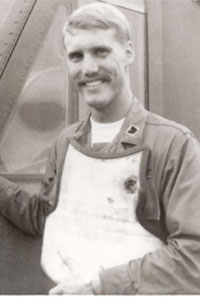 Gerald Ericsson
Lt Col/US Army
Army 1 May 1967 BPED
Flight School at Ft Wolters, TX until December, 1967 and Ft Rucker, AL until graduation 4 June 1968.
RVN 1 July 1968 to 1 July 1969 serving in the 71st AHC (Assault Helicopter Company) – Rattlers and Firebirds. 71 AHC became part of the Americal Division 1 January 1969.
Flew 1200+ combat hours in UH-1D/H's slicks and UH-1C gun-ships. Received 2 Purple Hearts 4 March 1969 and 2 May 1969.
Second tour RVN 9 November 1971 to October 1972. Flew AH-1G Cobra's in various Cav units in the Delta; Vinh Long and Can Tho until spring offensive in 1 Corps flying UH-1M gun-ships with French Wire-Guided Missiles, out of Da Nang. About 800 combat hours and one of about 5 Army pilots to get a Russian tank until Desert Storm.
Taught Vietnamese to fly helicopter between tours.
Was 2AD (2nd Armored Division) Flight Standardization Officer (instructor pilot and instrument flight examiner) at Ft Hood until becoming full time Texas National Guard Flight Instructor in 1976 and Houston Army Aviation Support Facility Commander at Ellington in 1991. Commanded two Attack helicopter companies (Cobra's) Ellington then San Antonio and finally commanded the 1/149th Attach BN (AH-64 Apaches) at Ellington until retiring in 2000 with about 10,000 total flight hours.
Ericsson, Gerald
Erwin, August
Bub was born October 31, 1923 in Nowata, Oklahoma and was a resident of Alvin since 1956. In 1940 he joined the United States Navy at the age of 17.
Bub served in the submarine division for 4 tours during WWII and was a Pearl Harbor Survivor-U.S.S. Cassin (Destroyer).
He was a charter member of Heights Baptist Chapel, now Heights Baptist Church, and faithfully served his church for 49 years. Bub served on nearly every committee at the church and he and his wife, Betty, taught couples classes for over 15 years.
He worked for 38 years for Phillips Petroleum before retiring February 1, 1985. Bub was a great man who dearly loved his family, church and friends.
August Erwin passed away on August 11, 2015. Honor Flight Houston is grateful to have had this hero on our Pearl Harbor Flight to Washington, D.C. on December 7, 2014. He will be dearly missed by all who knew him.
Erwin, August
Foster, Robert
1st Lieutenant, Army of the United States
Don served his country during WWII from 1942-1945.
Don was born April 22, 1922 in Canyon, Texas. While studying physics at West Texas College, Don joined the reserves in April 1942. Just before graduating, he was called to active duty in Feb. 8, 1943 and sent to Boca Raton Florida for basic training. Upon completion of basic training, Don then spent the next 10 months at UCLA studying meteorology, graduating on Nov. 28, 1943. The next day, he received his 2nd Lieutenant's commission. While studying meteorology at UCLA, he was awarded his physics degree from West Texas College, not having been able to complete his degree before his call up.
Don then spent the remainder of the war at Amarillo Air Field, as well as, San Marcos Air Field, both in Texas. There he taught pilots and navigators the art of meteorology as well as performing weather forecasting duties.
Don was promoted to 1st Lieutenant on Dec. 17, 1945. He separated from the service on Jan. 27, 1946. He and his new bride, Nedra, then returned to Austin, Texas where Don re-entered school on the GI bill and graduated in Jan 1948 with a BS in Mechanical Engineering. Don and Nedra then moved to Houston, Texas where they raised a family of three children. Don worked as the chief engineer for two separate companies before he started his own engineering consulting business in 1956, retiring about 1992.
Don and Nedra were married 1 week shy of 69 years before she suddenly passed away. They have 4 grandchildren and 7 great grandchildren at this time.
Don is now 92 years old (2014).
Foster, Robert
Flores, Santo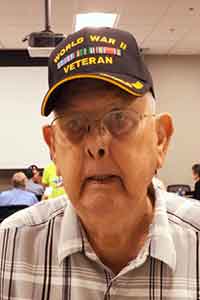 Santos Flores
Merchant Marines
I started working as a cowboy at age 12. I went to work in a rice field for 2 years. I drove a tractor and plowed a lot of land in Pearland, Texas.
I worked for a Mr. Hill and his sons for 3 years until I joined the Maritime Service and Merchant Marines in 1944 at the age of 16 until 1946 when I was drafted into the USAF for 1 year. I went back to the Merchant Marines until 1958.
During my service, my jobs were coal passer, wiper, fireman and water-tender, oiler, and finally, a 3rd electrician.
I was able to see many places: London, England, Rotterdam, Holland, Hamburg, Germany, Japan, and Hawaii only to name a few. A few of the ships I sailed were The Winding Gulf, which was my first ship, The Jamestown, a tanker, and the last was The B.F. Shaw, a liberty ship.
My discharge was in 1958 and I returned home to my wife, Elia Flores, whom I married in 1951, when I lived in Brookside, Texas. At this time, we have been married 68 years.
Flores, Santo
Fly, Bill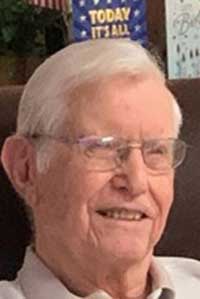 William (Bill) Madden Fly passed on February 18, 2021. He was born on November 13, 1917, in Gonzales, TX, where he was raised in a family respected by the community for the leadership of his father and grandfather. After earning a degree from the University of Texas, he was drafted into the U.S. Army/Air Force where he managed material movement in Europe during World War II. Discharged at the rank of First Lieutenant, Bill's professional career began with Shell Oil Company in Houston. There he met and married Mary Beth Deans (Fly). Like many corporate executives of his era, Bill, Mary Beth and their four daughters moved frequently across America as Bill accepted opportunities to advance his career. As Bill approached retirement, Shell returned them to Houston making his circle complete. In their retirement years, Bill and Mary Beth enjoyed traveling across America in their RV. Mary Beth passed in 2017. A member of "America's Greatest Generation", Bill enjoyed his recognition as a World War II veteran and his103-year life among us. Bill is survived by his four daughters, Mary Fly, Billie Fly, Liane Saunders and her husband, Bob, and Kathy Walker and her husband, Bob; 11 grandchildren, and 26 great grandchildren and 4 great-great grandchildren.
Fly, Bill
Gazaway, Crawley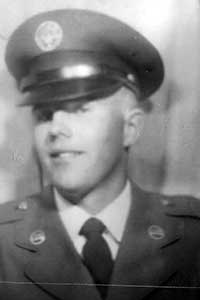 James Crawley Gazaway
Airman First Class, United States Air Force.
Served his country from November 1961 until November 1965.
Gazaway was born in September 1939 in Biggers, Arkansas.
He joined on November 5, 1961 and he attended basic training at Lackland Air Force Base, San Antonio, Texas. He attended electronics school at Lowry AFB, Denver Colorado and graduated in August 1962.
He was assigned to Air Force Systems Command, Holloman AFB, New Mexico. He was then assigned to the Guidance and Control Systems at Holloman AFB where he served with the rocket sled testing of inertial navigation systems. Airman Gazaway was crew chief for the launch vehicle.
He was released from active duty November 5, 1965
He attended Texas Tech University while working for Litton Industries in Lubbock, Texas. He was promoted to Manufacturing Engineer and in 1970 he transferred to Litton Industries, Salt Lake City, Utah. In 1984 he was hired by McDonnell Douglas in St. Louis, Missouri. He achieved the position of Senior Technical Specialist and retired in November 2003.
In March of 1975 he married Paula Tidwell and they have two children (1 son, 1 daughter) and he and his spouse reside in Woodville, Texas,
Gazaway, Crawley
Griffith, Jess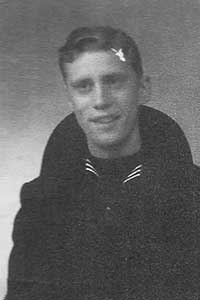 Jess A. Griffith, served his country as a Seaman First Class (S1/c) in the United States Navy.
He enlisted in the Navy early in 1945 and went thru boot camp at Sampson Naval Training Station in the state of New York. Within weeks of completing boot camp, he became a crew member aboard the USS Luzon (ARG-2) which was a repair ship. Tours of duty in the Pacific Theater of Operations aboard the Luzon took him to Kwajalein, Saipan and briefly in to Iwo Jima. The ship eventually dropped anchor in Nagaya, Japan arriving there a week before the occupation forces.
In December 1945, Jess was transferred to the USS Beaver, another repair vessel. This ship spent several months in Kobe, Japan before sailing to Shanghai, China arriving in March 1946. He left Shanghai in June 1946 aboard the USS General H.W. Butner (AP-113) headed for the states and arrived in Oakland, CA, fifteen days later. From there he boarded a train for a trip across country to Bainbridge, MD. He arrived at Bainbridge Naval Station on July 1, 1946. He was honorably discharged on July 3, 1946 and headed home.
After college and employment by the DuPont Co., Jess married his fiancé Mildred Williams in October 1950. On October 21, 2015 they celebrated their 65th wedding anniversary. Marriage brought them two wonderful children Linda and Gary. Jess turned 88 on May 14, 2015 and is looking forward to his Honor Flight trip to Washington, D.C.
Griffith, Jess
Hale, Samuel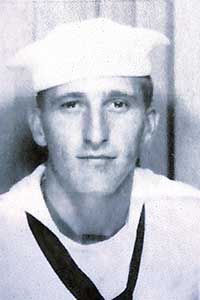 Samuel E.Hale
Engineman Third Class Petty Officer, US Coast Guard 1953-1956
Hale was born in 1934 and grew up in Houston Texas He will never forget the ration sacrifices families made during World War II.
He joined the Coast Guard Reserves his junior year in high school and was drafted after graduation in 1954. He was assigned to a buoy tender and rescue ship out of New Orleans, La.
In 1955, Hale was transferred as engineman on a patrol and rescue boat out of Galveston, Tx.
In September, 1956, he obtained an early discharge to attend college at the University of Houston.
After a career of coaching and sales , Hale is currently living in Brenham, with his wife of 63 year, Laverne Koehn Hale. They have four children, four grandchildren and two great grandchildren.
He is now looking forward to another milestone, his Honor Flight.
Hale, Samuel
Hamaker, Jack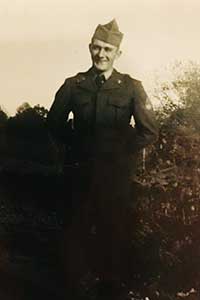 Jackie L. Hamaker
Sergeant 1st Class, United States Army. Hamaker served his country in the Korean War from 1950 – 1952. Hamaker was born in May 1932 in Leesville, Louisiana and was raised in nearby Anacoco. He enlisted into the National Guard in 1949 and was drafted in the army in 1950, at the age of 17 and attended Boot Camp at Camp Polk, in the same town that he was born, Leesville, which later changed its name to Fort Polk. Hamaker was assigned to the Tank Company at first, then was transferred to the Mortar Company for approximately 3 weeks, and was finally transferred to the Tank Battalion as Tank Commander. In September of 1952, Hamaker was wounded in battle and discharged with the Purple Heart military decoration. He returned home to Leesville and married Margie Arnold, whom he had met just prior to being draft-ed. They will be married for 65 years on October 31, 2018. They have three sons, six grandchildren, and five great grandchildren.
Hamaker, Jack
Hammock, Melvin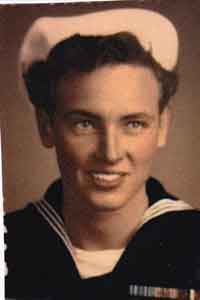 Seaman 1st Class, United States Naval Reserve
Served in World War II from 1944 – 1946
Hometown: Orange, Texas
When Hammock was a 15-year old boy he heard about the Japanese sneak attack and the bombing at Pearl Harbor. It made his blood boil to the point that he persuaded his tearful Mother to sign for him to join the Navy.
Hammock entered April 6, 1944 as AS, then S2c and onto S1c. He served in the South Pacific, Asiatic Pacific and in the Philippines on the aircraft carrier the USS Petrof Bay, CVE 80.
Hammock fought in seven major battles, the first battle of Peleliu, then on to Leyte Gulf, Lingayen Gulf, Luzon, Iwo Jima, Okinawa and the battle of the Philippines. Hammock was blessed to escape harm and death in the heat of battle, except for damage to eyes and ears to which he had eye surgery in Hawaii after the war. Ear damage did manifest later, from which he still stuffers today.
Even so, I felt blessed to come home . . . alive and altogether.
Hammock was given an honorable discharge May 6, 1946, he was almost 20.
The USS Petrof Bay, CVE 80 aircraft carrier was placed out of commission, in reserve, in the Boston Group of the Atlantic Reserve Fleet. She was reclassified CVU-80 on June 12, 1955. She was sold in 1959 to J. Berkhurt and scrapped. However, she did her Battle Stars and the Presidential Unit Citation Award.
Hammock has been married to his wife, Patricia, for 47 years. He has five sons from a previous marriage, two step-sons that he helped raise since they were young and one daughter with wife Patricia.
I am still blessed abundantly! Proud to be an American and to have served my country! I would do it again if they would have me!
Hammock, Melvin
Hardy, Melton
Melton H. Hardy
United States Army/SGT
Born in Longview, TX, I joined the Army in Conroe, TX in 1965 and went to basic training at Fort Polk. In September of 1965, it was off to Vietnam where I was in the 1st Infantry Division/2nd Brigade. I arrived 2 weeks before the rest of the division.
Eventually, I came back to the states and was at Fort Polk again for about 12 months, then on to Germany.
I was sent back to Vietnam in March, 1969 for 6 months in the 101st Airborne I-Core, 2nd Brigade, 2nd Battalion 501st Infantry Echo.
Back home in September,1969 on an emergency leave, this discharged at Fort Polk in October, 1969.
My wife and I made our home in Houston. We have two beautiful daughters, two granddaughters and a grandson.
Hardy, Melton
Holland, Charles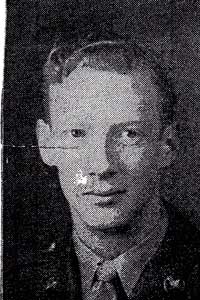 [A letter to his Parents from Luzon, P.I. September 8, 1945]
Dear Mom and Dad:
Ho, me, this will be my first letter that won't be censored for about eighteen months now. I have no idea what you know about what I do and where I've been. I'm a radio technician in the Jungle Air Force. Our unit serves in action with the infantry and directs Jungle Air Force bombers and fighters against ground targets.
I guess I will start from the first and tell you all the places I have been. I landed in Frisco April 1st and came across on the troopship Republic. I landed at Finschhafen, New Guinea on May 3rd. On June 15th I pulled amphibious maneuvers with the 33rd Division at Finsch. On July 1st I left by boat for Aitape, New Guinea and worked there with the 43rd, 32nd & 31st Divisions on the Driniumor River. On September 1st I left via LST for Morotai and landed there for "D" Day, September 15th. I left there on November 10th and went back to the outfit, which had moved up to Wake. I stayed there for a day and a half and then went back to Aitape to go on the Luzon Invasion with the 43rd Division, but my orders were changed while I was waiting on my plane at Hollandia, and I was attached to the 32nd Division again. That suited me because it put me in the same crew with Johnson. We left Aitape and went to Leyte and stayed there for 4 days and then went to Linguyan Gulf, thence overland to the mountains, and up the Ville Verde trail.
On April 21st we were sent down to Zamboanga, Mindanao to work with the 41st Division, but they had no use for us at present, so they split up our crew, half of which went up to Leyte to stage the 108th Regimental Combat team for an invasion of northern Mindanao. I was one of eight. We landed at Bugo on "D"Day, May 10th. We moved inland there over the Sayre highway and met the 31st Division at Malaybalay. When that was accomplished we were sent to the squadron at Leyte to rejoin the rest of the crew that came in while we were gone. We got to the squadron on June 14th and on June 17th I went to the hospital with malaria. After I got out of the hospital we were sent here by LST August 21st; 50 miles south of Manila, or 17 miles north of Batangas, right in the outskirts of a little Barrio called Liba. I am attached to the First Cavalry Division right now. We are transferring all the equipment out of the DUKV into the water buffalo. The First Cavalry is on its way to Japan. We will follow in a couple of days when we finish the tank job.
Your loving son,
Charles
Holland, Charles
Hollas, Alvin
Alvin J. Hollas
Houston, Texas
October 13, 1928 – May 19, 2023
Alvin J. Hollas, age 94, of Houston, peacefully passed away Friday, May 19, 2023. Alvin was born October 13, 1928 at home in the High Hill community north of Schulenburg, Texas to Hugo and Pauline (Schmidt) Hollas. Alvin grew up the oldest of 7 boys.
In his younger years he attended the High Hill School and helped on the family farm, milked cows, worked in the fields and picked cotton. At age 18 he was employed as a carpenter. Two years later, November, 1950, Alvin was drafted into the service when the Korean War began. He served in the 40th Infantry Division. After a short basic training at Camp Cook, California, the Division was shipped to Japan for 9 months of advanced training and then dispatched to the front lines in Korea for another 9 months, where he received several Infantry Combat Awards.
After his honorable discharge In October 1952, he moved to Houston and was employed by the Ford Motor Co. Parts Depot, and Phoenix Dairy where he had a retail milk delivery route in the River Oaks area. On October 19, 1953, he married the love of his life, Bernice Richter of St. John, Texas and they enjoyed 67 years together until her death in 2020. The following year he enrolled in the University of Houston and was employed by the Harris County Auditor's Office. He graduated in 1960 with a Bachelor's Degree in Accounting and obtained his CPA Certificate. He continued his employment with Harris County for 38 years, including one year as Director of Internal Audit for the Harris County Hospital District, and then 23 years as the First Assistant County Auditor.
Alvin retired in 1993 but he continued to want to work and to serve in the community. After retirement he was appointed to the Harris County Hospital Board of Managers where he served one term. He was a member of numerous professional organizations, including the Houston Downtown Kiwanis Club, The Knights of Columbus, and served as Treasurer for the Texas Lone Star Chapter of the Korean War Veterans. He was an active member of St. Jerome Catholic Church where he served on the Finance Committee for several years. He was a Catholic Life Insurance Representative and was currently serving as the President of Northwest Houston Branch 58.
Alvin enjoyed travel. There were many family vacation driving trips and several overseas vacation trips with Bernice. He was a handyman and a gardener. He loved to socialize with family and friends.
Alvin was preceded in death by his wife, Bernice (Richter) Hollas, his parents, Hugo, Sr. and Pauline (Schmidt) Hollas; his brothers Armand Hollas, Leo Hollas and Hugo Hollas, Jr.; and his great-grandson, Callan Symmank.
Alvin is survived by his four children and their spouses, Ronald (Esther) Hollas, Carol (Gregory) Batt, Deborah (Kevin) Hunter, and Rebecca (Robert) Symmank; six grandchildren and their spouses, Jessica (Chip) Belcher, Travis (Louella) Batt, Dana (Justin) Neuneker, Michelle (Stephen) Groppell, Matthew (Genesis) Symmank, and Eric (Meredith) Symmank; nine great-grandchildren, Blake and Elizabeth Belcher, Taylor and Ryan Neuneker, Olivia and William Groppell, Benjamin and Tatum Symmank, and Martin Symmank. He is also survived by his brothers and sister-in-laws, Robert (Alice) Hollas, Winfred (Carol Ann) Hollas, and Richard (Barbara) Hollas; sister-in-laws, Mildred Hollas, Rose Hollas, and Paula Hollas, and many extended family members.
The Funeral services will be held at St. Jerome Catholic Church, 8825 Kempwood Dr., Houston, TX 77080 on Monday, May 29, 2023. The visitation will begin in the church at 9:30 a.m., with a recitation of the Holy Rosary, led by the Knights of Columbus Council 4550, at 10:30 a.m., followed by a Mass of Christian Burial to be celebrated at 11:00 a.m. A reception will follow the Mass in the Activity Center at St. Jerome. Alvin will be laid to rest in Houston National Cemetery on Tuesday, May 30, 2023 at 2:00 p.m. with full military honors.
In lieu of flowers please consider contributions in Alvin's memory to St. Jerome Catholic Church Building Fund, or to a charity of one's choice. Funeral arrangements were entrusted to Joseph Earthman Generations, 234 Westcott Street in Houston.
Family and friends can view and sign the guestbook online at www.josephjearthman.com
To send flowers to the family or plant a tree in memory of Alvin J. Hollas please visit our Tribute Store.
Hollas, Alvin
Holmes, Alton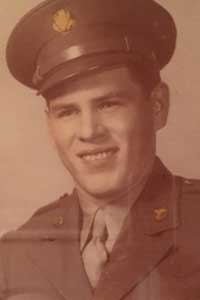 ALTON HOLMES – US Army Corporal WWII 1943-1946
Alton Holmes was born June 20, 1923, in Jewett, Texas. He is the second to the oldest of eight children. He graduated from Jewett High School. While there, he played basketball on a team which was best in the county. He was drafted into the Army before he turned 20 years old. Served in the Army Medical Department, 182 General Army Hospital. He worked hand in hand with the doctors and nurses. He assisted the nurses with distributing medication to the injured and ill soldiers and other that needed more care. After being discharged, he worked for the Exxon Chemical Plant making chemicals, then was transferred to the warehouse in shipping and receiving until his retirement.
Holmes, Alton
Hopkins, Charles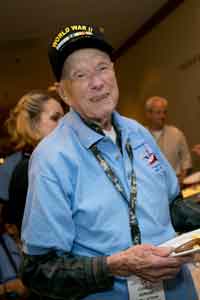 May 18, 1925 – January 29, 2015
Charles was born in Rush Springs, Oklahoma and was one of five children born to Jesse Elizabeth Smith Hopkins and Admiral Dewey Hopkins.
Charles was a WWII Army Veteran, having served in Italy in July 1944 – January 1946, and was very proud of his receiving the Bronze Star medal for bravery in capturing three German officers. He loved telling stories of the time he was in Italy, and he could still speak some Italian.
After the war Charles worked at Hildebrandt Engineering Company, which was later purchased by ITT, as an Instrument Technician for 40 years.
Being a devoted Christian, he attended the Gethsemane Lutheran Church on Watonga in Northwest Houston. He enjoyed spending time in his yard with his orange and pecan trees. Charles participated in numerous corporate fun runs and was active in the Sons of Herman Lodge on Saturday evenings where he danced to Polka music. He was friends with the River Road Boys country western band and followed their sessions at many events. Charles enjoyed cooking, and his specialties were brisket and homemade bar-b-que sauce.
Sadly, Mr. Hopkins, age 89, went to be with our Lord on Thursday, January 29, 2015. Charles is survived by his daughter, two grandchildren and three great grandchildren.
We were blessed to have Mr. Hopkins be a part of our April 2014 inaugural flight, and are very thankful to have known such a wonderful man.
Hopkins, Charles
Houston, James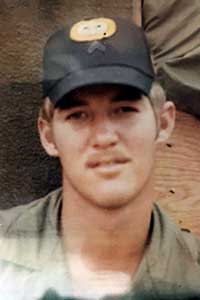 JAMES L. HOUSTON
US Army; E4
Two and a half months after my 19th birthday, in September 1970 I was drafted. This was no surprise because my draft lottery number was 4. In October of 1970 I spent both basic training and AIT at Fort Polk, LA. Leaving Fort Polk for Fort Benning GA, I attend Airborne and Pathfinder Schools. While filling out "Dream Sheets" at the beginning of Pathfinder School, the instructor ordered we submit our next requested duty station be RVN. This was not an option because all were going regardless on our request. At the end of June on 1971 I arrived at the Bein Hoa Air Force Base and was assigned to the 1st Cavalry Division, 229th AHB, and 1st Aviation Platoon.
At that time the Cav was assigned to III Corp and while in country I worked mainly as a combat air traffic controllers (first in last out), forward observers, and LZ preparations. In March of 1972 order came down to bring me home and was placed on inactive reserve until my discharge.
Since that time I have attended the University of Houston and earned a BS in Electrical Engineering Technology. Having worked with some of the largest and smallest companies and corporations, I finally retired from the Computer Industry in December 2015. I am now enjoying retirement on Lake Whitney by sitting on my porch and drinking coffee with great neighbors and friends.
Houston, James
Hutner, Raymond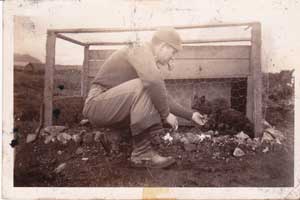 Hutner was a Sergeant Major with the 13th Combat Engineers. He was drafted January 20, 1941, serving for one year with the 13th CE. Later he served for four years and 9 months with the 7th Infantry Division.
Hutner was overseas for two years 9 months during the Pacific theatre for four invasions.
Hutner was discharged in October of 1945.
In picture – Hutner on Attu of the Aleutian Islands with Blue Foxes in 1943.
Hutner, Raymond
Incerta, Charles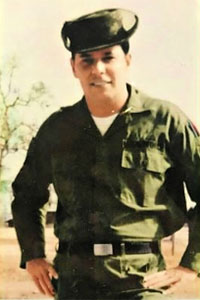 Charles J. Incerta
SSGT. United States Air Force
I served my country from September 12, 1961–1969.
I was born April 21, 1943 in Wichita Falls, Texas before my family moved to St. Louis, Missouri.
I joined the Air Force after completing High School in 1961 at Hazelwood, Missouri.
After completing basic training at Lackland AFB in San Antonio I was assigned to the 497th Fighter Interceptor sq. at Torrejon AFB in Madrid Spain. I served there for 2 1/2 years and then assigned to Ramstien AFB in Germany for 2 years.
After reenlisting in Germany I was assigned to Strategic Air Command (SAC), Ellsworth B-52 AFB in Rapid City, South Dakota. I went to Denver for 3 months B-52 school and received my duty title of Nuclear and Conventional Weapons Specialist. I returned to Ellsworth AFB and served 3, 3 month temporary duty on Guam supporting operation ARC Light, loading B-52 with conventional weapons flying to Viet-Nam.
Upon my return to Ellsworth AFB I was given orders to go to Viet-Nam. I was sent to Hurlbert AFB in Florida to receive Air Commando training and weapons training on A1E aircraft. In 1967 I received orders to proceed to Pleiku, Viet-Nam. I was assigned to the 1st Air Commando Sq. conducting Counterinsurgency operations. We were then transferred to NKP Thailand conducting Counterinsurgency operations. These assignments occurred between 1967-68. Upon my return to the United States I was assigned to SAC, Columbus AFB, B-52 sq. I was assigned from Columbus AFB to Second AF SAC bases to conduct weapons loading training on B-52's. I served in Strategic Air Command (SAC), Air Defense Command (ADC), and Pacific Air Command (PADC).
I was discharged on Sept. 12, 1969 and returned to Houston, Texas. In September of 1969 I got married to Shirley Kuebler from Aberdeen, South Dakota. We have two daughters and eight grandchildren. We have been married for 49 years.
Incerta, Charles
Johnson, William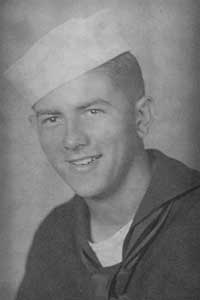 William G. Johnson, was born on September 16, 1927 in Dewey, Oklahoma.
He served his country in the Merchant Marines. He did basic training for the Merchant Marines on Catalina Island in 1945. After Basic Training he was on a T-2 tanker. The T2 tanker, or also referred to as the T2, was a class of oil tanker constructed and produced in large quantities in the United States during World War II. They were used to transport fuel oil, diesel fuel, gasoline and sometimes black oil-crude oil. On the T-2 William made stops in the Philippines, Dutch East Indies, New Guinea and across the equator. He was honorably discharged.
Johnson, William
Jones Jr, Jerry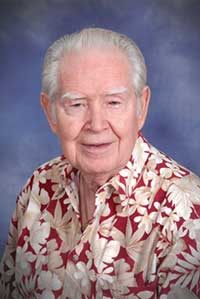 Jerry Alston Jones, Jr., 98, longtime resident of Pasadena, TX passed away on December 16, 2021. He was born in Onslow County, North Carolina to Jerry A. Jones and Audrey Shepard Jones on October 4, 1923. He was born in a one-room house with no electricity or running water. He and his parents moved to Wilmington, NC, where he grew up during the Great Depression. Jerry was drafted in 1943 into the U.S. Army and spent 2 years in the European Theater of World War II. He earned the EAMET Campaign medal, 3 bronze stars, and a Victory medal. He also received the French Legion Medal of Honor in 2016, awarded on the Battleship Texas.
He returned from the war and married Bettie Crawford in 1946, had two children, and attended North Carolina State University. Jerry worked as an electrician for his father's electrical contracting company until transferring to the U.S. Army Corp of Engineers in 1950, where he earned his certification as an Electrical Engineer. He moved to Houston in 1962, overseeing the electrical engineering design of Johnson Space Center buildings. He finished his career working at JSC-NASA for a total of 40 years of civil service.
He married 4 times, with 2 marriages lasting more than 25 years each. He had 2 children, 4 grandchildren, and 5 great-grandchildren. Jerry was married to Patsy Tipton in 2019. The adopted Tipton family includes an additional 2 children, 2 grandchildren, and 4 great-grandchildren.
Jerry loved to dance; he was a great "jitterbug/swing" dancer and was always looking for a willing partner. He loved golf, and was a member of Baywood Country Club for many years. Jerry loved his cars and travel—always ready for a road trip. He loved his camera, and loved showing you pictures. He loved his family, and his St. Stephen Presbyterian Church family.
He was preceded in death by his father, Jerry A. Jones; his mother, Audrey Shepard Jones; his sister,
Jane Singletary Huene; his brother-in-law, Skip Huene; his brother, Haywood Jones; and his daughter, Kimette Jones Watts.
He will be deeply missed by his wife, Patsy Tipton Jones; sons Jerry A. Jones III and wife Martha M. and James H. Tipton, Jr. and Michelle, and daughter Brenda Collum and Gene. He will also be missed by his grandsons Kyle Morgan Jones and James "Trey" Tipton III, granddaughters Lindsay N. Jones, Rica Watts Smith, Rani Watts, their father James Watts and Lesley Ling. Jerry will be missed by his North Carolina relatives Barbara & Larry Bray and Bert & Megan Singletary. He will be missed by the St. Stephen Church family, and by many other relatives and friends.
In lieu of flowers, memorial donations may be made to your favorite charity or church, as well as Houston Hospice, Honor Flight Houston or VFW Pearland.
The family would like to thank St. Stephen Presbyterian Church, Honor Flight Houston and the many friends and relatives who have made his life such an incredible story.
Jones Jr, Jerry
Jones, Orman
Orman C. Jones
Corporal in the United States Army, served from 1950 to 1953 during the Korean War.
Jones tried to join the Marine Corps , but was rejected due to color blindness. He took basic training at Edgewater, Maryland with the reserves company 390th Chemical company that was recently activated. In 1952 they asked for volunteers to go to Germany as part of the occupation forces. Jones was stationed at Munich and graduated from the NCO Academy there. After that he was stationed at Swabish Gmund. In 1953 they deactivated his original reserves company and Jones returned to Fort Dix, New Jersey for discharge. Jones was not discharged at Fort Dix, but was rather transferred to Fort Houston in San Antonio, TX. The military looked at sending Jones to Korea, but decided he did not have enough enlistment time and was sent to Fort Sam to work at the headquarters there. While Jones was stationed at San Antonio he married girlfriend, Oneta Newell who worked as a telephone operator. Shortly after Jones was discharged from the Army. Jones and Oneta were married for 65 wonderful years before her passing. They have three children, four grandchildren and too many great-grandchildren to count.
Jones, Orman
Kane, Dan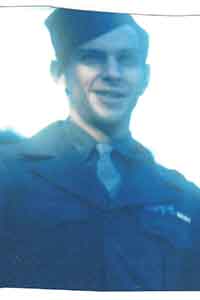 Daniel E. Kane
Master Sergeant, Army of the United States, Corps of Engineers, December 7, 1942 to Feb 16, 1946.
Dan was born in Iowa Park, Texas Aug. 12, 1923. He grew up in Keokuk, Iowa. Upon completion of his sophomore year at Iowa State College he enlisted in the Army. He took basic training in the ChemicalWarfare Service at Camp Sibert, in Gadsden, Alabama. After that, he was sent to Army Specialized Training for Mechanical Engineering at Louisiana State University. He was then sent to Camp Claiborne,
LA. Apparently nobody liked him enough to keep him around.
At Camp Claiborne he was assigned to the newly formed 1190th Engineer Group Hq and Hq Company. They shipped overseas in September, 1944, on the HMS Aquitania. Dan was somewhat disconcerted finding out that the Aquitania was sister ship to the Lusitania and designed after the Titanic. Regardless the crossing was uneventful. The unit landed in Scotland, went by train to Southampton, and was immediately sent to Utah Beach in Normandy via the HMT Cheshire and an LCT. Dan was so excited to see land again after riding on an English ship that he jumped out of the LCT into the water, short of the beach – pretty much along with everyone else. The unit got there in one piece, but their TAT equipment had been lost. This made the unit's orders to proceed to Paris immediately, somewhat difficult to carry out.
Fortunately, the ever inventive unit headquarters found a Red Cross Convoy that was lacking truck drivers. The officers commanding the 1190th , recognizing that the Red Cross trucks were way more comfortable that anything they had or could get access to, immediately volunteered the company's truck drivers to drive the Red Cross convoy, including of course, the unit headquarters. They moved on to Paris in comfort befitting the unit officers. Unfortunately, Dan was not one of those chosen ones. The remaining company, including Dan, was left on the beach without rations. Fortunately, before starvation set in, the first sergeant found some dehydrated pea soup and a 30 gal. GI can, and fed the remaining troops. Imagine, people excited to eat pea soup out of a garbage can. Dan is not sure, but the first sergeant may have been canonized for his actions. Ever since then Dan has had a warm spot in his heart when it comes to pea soup.
The first sergeant then found 15 2 ½ ton trucks loaded with replacement equipment bound for Paris but without drivers. Suddenly, the company had more drivers, some of which could even drive a truck. Heck, some of them could even drive. The resulting convoy, while eventually spreading across northern France, moved the remaining company and the 15 trucks along the Red Ball highway to Paris. The unit was again united in Paris. It is a little known fact, but France and Spain at the time had road systems that were identical. Dan can say this with some certainty, because the officer leading this convoy got them to Paris using a road map of Spain.
As a result of the lost TAT, the unit's assignment was changed from northern France to Marseille. One of the wonders of war, lose your stuff, get sent to the Riviera. In all seriousness, this proved to be a lucky break for Dan — no Bastogne. After a few days in Paris and a few weeks in the Paris area, the unit moved to their new assignment in Marseille, where they spent the balance of the war in Europe.
At the close of the European War the unit was put on alert for reassignment. They boarded the SS Lurline in Marseille and shipped, through the Panama Canal, to the Philippine Islands, to stage for the invasion of Japan, where they had been selected to land in the second wave. Fortune struck again and Harry Truman made his fateful decision to drop the bomb before the unit reached Manila.
After a month in the Philippines, they embarked in an LST for Japan. In Japan the unit opened the Yokohama Engineer Depot. Many events took place here, often involving bad whisky, but they will be reserved for another time, mostly to protect the shameless. Suffice it to say, when his points finally came up Dan shipped to San Francisco aboard a troop ship.
The GI Bill let Dan continue his education ending with a PhD in Chemical Engineering. He then married Inga, the Swedish beauty who captured his heart. Dan and Inga have been married 63 years and have two sons.
Kane, Dan
Kirkpatrick, Theodore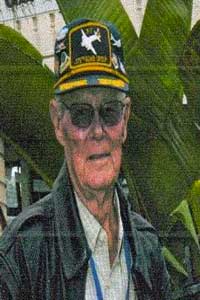 Teddy passed away on February 10 at the age of 99 years. Teddy was well known to us as an active member who had a WWII air combat history in the B-17 Flying Fortress as a flight engineer and ball turret gunner.
Teddy Kirkpatrick was born in July 1923 in Highland Park, Michigan, and attended high school in Dearborn where he learned numerous mechanically-oriented subjects including airplanes and engines. He then went to the University of Michigan to study architecture. During this time he also took an Army Air Force aptitude test, which he passed, but was told he was color blind and therefore unqualified for any flight-related positions. He was drafted and completed basic training in Michigan, and learned then that he had been assigned to the Air Force. He was sent to Gulfport, Mississippi for aircraft mechanics school. When he applied to be an aerial gunner, the officer administering the exam cleared him for flying status and he was sent to Las Vegas, Nevada for gunnery school. His wartime duty station was at Kimbolton, England, where he became part of the 379th Bombardment Group, manning the B-17 Flying Fortress as a Flight Engineer.
He didn't get sent overseas until early 1944, for which he is grateful since prior to that time bomber crews were suffering heavy losses.
"I flew in the 8th Air Force through 37 missions over Germany in B-17s— almost fell out three times without a parachute," Kirkpatrick explained. "Bombs don't always fly out. As a flight engineer, it was my job to arm them and then if they got stuck to try to get them to fall out."
At the conclusion of World War 2, Teddy Kirkpatrick returned to Michigan. He briefly attended the University of Michigan and wound up taking what he thought would be a temporary job with Shell Oil Company. He remained with the company for 38 years, during which time he became involved in their nascent environmental engineering efforts and drafted many of the related rules and regulations regarding the oil industry.
Teddy took his Honor Flight trip on June 2014 with 25 other WWII veterans. Teddy joined the CAF and the Gulf Coast Wing in 2017, and was a dedicated member, regularly attending Wing meetings and any event he was able. He celebrated his birthday on more than one occasion by skydiving at Conroe Airport, most recently in 2019 when he turned 96! Teddy was a generous donor to the Wing and even toured with us on occasion, most recently in 2020 when he transited in the B-17 and flew in our SNJ on the same day.
Teddy was an committed supporter of veterans, and for years worked actively with the Gary Sinise Foundation. Gary's Instagram post today recognizes Teddys' passing and notes that Gary's uncle served together with Teddy in the 379th bomb group. Teddy was the last surviving member of the 379th.
Teddy's funeral will be held at Trinity Lutheran Church, Spring, TX on February 20th, at 2:00 PM for those who wish to attend. Donations may be made to The Gary Sinise Foundation in lieu of flowers. Thank you for spreading the word. He loved all of you.
Blue skies and fair winds, our good friend Teddy.
Kirkpatrick, Theodore
Landgren, Robert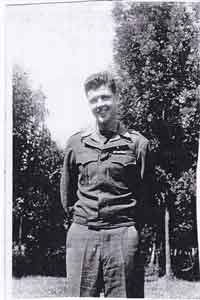 Landgren was born April 25, 1922 in New Britain, Connecticut to second generation Swedish and German immigrants.
During his sophmore year at Temple University, Philadelphia he enlisted in the Army May 20, 1943 and was assigned to Fort Devens, Massachusetts.
Landgren was sent to the University of New Hampshire for interviews and exams and then to Boston College to enter the Army Specialized Training Program (ASTP). He completed the engineering training January 29, 1944 and was assigned to the 94th Infantry Division at Camp McCain, Biloxi, Mississippi. Two months later he was assigned to the 319 Combat Engineer Battalion C and transported to England aboard the Queen Mary, which was fitted as a troop ship.
On arrival in France the unit was attached to Patton's Third Army and assigned duty of containment of L'Orient Nazi submarine base on Normandy coast.
During the subsequent seventeen months of combat in the Third Army drive across France and Germany, Landgren participated in four major battles. He received citations and battle stars for Trier-Mozelle Triange, Drive from the Saar River to the Rhine, Siegfried Switch Position, and the Battle of the Bulge at Bastogne.
At war's end Landgren was part of the American troops occupying Czechoslovakia. He was honorably discharged January 9, 1946.
An excerpt from one of his well-censored tissue-thin 'Skymail' letters home described some of the active duty events:
" . . . we have been moving rapidly taking beaucoup prisoners . . . Across the Rhine though may be a different thing. I don't know but everyone is feeling in the greatest of spirits, a lot different than 4 or 5 weeks ago. We had some mighty tough sledding in those days, but with the Siegfried breached and all the armies moving toward the Rhine, it should be a lot easier."
". . . (German) Women have been conscripted without uniforms . . . fighting as soldiers . . . I've seen them. But something new has been added, they're not content anymore with wearing a unifrom; they merely take up positions in their homes and snipe at moving troops thru the windows."
"I was thinking today of all the places we've slept since we've been in the E.T.O. I don't know why I thought of that but they were so varied I thought you might like to hear of them . . . From fox holes, to 2-man shacks we built ourselves, to trucks, to farm houses, to hay lofts, to bar rooms, to churches, to cellars, to school rooms to barbershops, and a few scattered attics. But you know me, I can lay my head anywhere and fall asleep. I even fall asleep standing up when I've been so dogged tired I couldn't move another step and was afraid to lay down knowing we'd move on in a couple of minutes . . ."
Landgren, Robert
Lazarich, John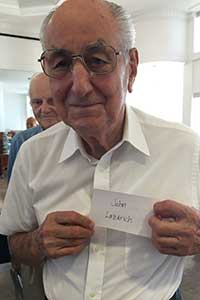 John A. Lazarich
GM 2/c United States Coast Guard. Lazarich served his country in World War II from 1942-1946.
Lazarich was born on October 11, 1923 in Brooklyn, New York. He enlisted on August 29, 1942 and attended MBTS and Coast Guard Gunnery School in At. Augustine, Florida. In 1942 and 1943 Lazarich served on Coast Guard Patrol boats in the upper and lower bays of New York Harbor. After Gunnery School he transferred to Receiving Station in Seattle, Washington then to CGTS Alameda, California.
In 1944 Lazarich was assigned to the Coast Guard Army Manning Detachment and traveled across the Pacific Ocean to New Guinea aboard the U.S.A.T. Noordam, a converted Dutch Luxury Liner with 5000 Coast Guard and Army personnel. Coast Guard crews relieved civilian personnel aboard Army vessels. Lazarich was assigned to the LT220, a large sea going tugboat. Its mission was towing fuel barges for the U.S. Army Amphibious Engineers, or towing giant cranes to lift planes off cargo ships.
The LT220 island hopped from New Guinea to Nagoya, Japan. It was involved in two invasions, one in the Philippines and one with the 7th Aussie Division at Balikpapan, Borneo. Lazarich and his unit were in Brunei, Borneo getting ready for the big push into Japan when the war ended. Lazarich was discharged from the Coast Guard in March 1946. He met his lovely wife, Fort Dix Army Mess Sergeant Eva Rashlich at a dance. They were married 68 years before she passed.
Lazarich, John
Leff, David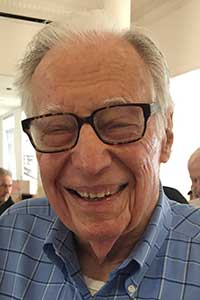 Leff, David
Marcy, Randall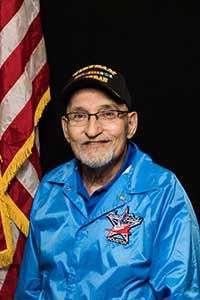 Marcy, Randall
Melchor, Alvin
Mitchell, Raymond
Morton, George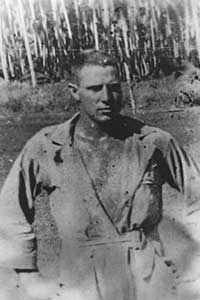 My name is George "Moose" Morton, I was born in Riverside, Texas on January 30th, 1924. I graduated from Huntsville High school and entered Sam Houston State Teachers College (now know as Sam Houston State University (SHSU) in Huntsville, Texas) on a football scholarship in 1942.
During my 1942 freshman year at SHSU. I. also signed up for the US Marines Officers Candidate School. As WWII escalated, Freshman Students in college all thru the US were cancelled out from their universities due to the war.
I was given a choice of rank of Sergeant in the US Army or Private 1st Class in the US Marines, I chose the marines in 1942 …. what a year ….
I was in combat and proudly served in the Marine Corp, and saw combat in Guam, Iwo Jima and finally in the reserve in Saipan as a Marine Sergeant and Platoon leader.
I was honorably discharged on August 21. 1945 from the US Marine Corps. I returned to play football at SHSU and graduated after 2 years. I married my college sweetheart, Patti Ruth Young also a former Marine who also graduated from SHSU. My first job after graduation was as a football, tennis, and baseball coach at Ball High School in Galveston, Texas. I enrolled in the Master Degree program at the University of Houston on weekends and summers. I received a Master in Education from University of Houston.
I quit coaching and became the 1st certified counselor at Galveston Ball High School. I was the Assistant Principal for 4 years and then the Principal at Ball High school for 5 years. I Left this position with a heavy heart and became the Principal of South Houston High in Pasadena, Texas, Which I held for 2 years.
I went back to my old Alma Mater, Sam Houston State University and worked for 20 years as Dean of Men, Dean of Students and the Director of Students Services.
I retired and have lived in Galveston, Texas , where I still reside today. I love to volunteer, travel, hunt, and my favorite is fishing right off my back porch with my family and friends.
I have been married for 67 years to my bride Patty Young Morton. We have four children, two sons, 2 daughters and seven grand-children.
God Bless America…
Morton, George
Morton, Patti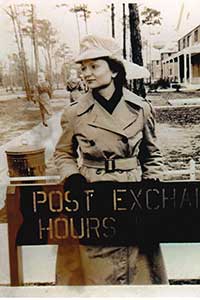 Patti Young Morton, was born in Oklahoma. She lived most her life in Dayton, Texas. She graduated from Dayton High School and entered into Sam Houston State Teachers College (now known as Sam Houston State University (SHSU) in Huntsville, Texas) After graduating from Sam Houston State University, she enlisted in the United States Women's Marine Corp., on December 18, 1943. While in the Women's Marine Corp. Patti served as a staff writer and general office manager, for the United States Marine Corp. magazine called The Leatherneck. She was honorably discharged on November 16, 1945. She is married to former Marine Sergeant, George L. Morton, lovingly called "Moose" or "Poppa Moose" by all. When she returned home to Huntsville Texas, she returned to Sam Houston State University, where she received a Master of Art Degree. Patti taught Physical Education and Modern Dance at Sam Houston while her husband Moose Morton completed his degree. Patti wrote Sam Houston State University "Bearkat " fight song which is still sung today. Patti taught in high schools in Huntsville, Texas, Texas City, Pasadena and Galveston, Texas. Her passion is the game of tennis. She has played in the Senior Professional League all over the state of Texas. She has won numerous awards for her art work in oil and watercolors. Patti and Moose have four children, two sons and two daughters and seven grand-children Patti and Moose have been married for 67 wonderful years. Patti is retired now from teaching, but she still loves to write letters and paint watercolors for her grand-children.
Morton, Patti
Mulder, Elmer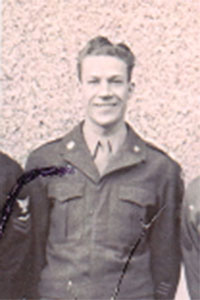 T-5 Sergeant in the U.S. Army from March 1944 to June 1945.
Born in Sioux Center, Iowa in October 1921. Graduated from High School in May 1939, was drafted into the Army in March 1944. Attended a medical Aid School in July 1944. Assigned to 239th Hospital Unit in October 1944. Sailed to England in December of 1944 and then into France in January of 1945 to a hospital as a medical aid. In Chalon-Sur-Marne, France as an assistant to a doctor.
Returned to the United States in June of 1945. Worked for the Burroughs Corp for 19 years as a service representative, then started his own business in 1955 selling office products.
Mulder married in June of 1949 and has now been married for 66 years with three children in Friendswood, Texas and has four grandchildren.
Mulder, Elmer
Nastoupil, Carl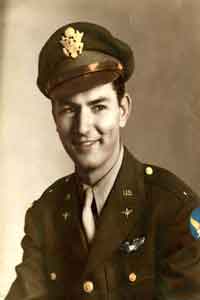 Lieutenant Colonel Carl J. Nastoupil, Jr. – Retired.
Carl J. Nastoupil, Jr. was born in 1920.
Nastoupil served in the Army Air Force from 1942 to 1945 as a B-17 bomber pilot out of Amendola, Italy. He flew 35 missions with the 429th Squadron of the 2nd Bomb Group.
After the war he continued his career in the Air Force and retired in 1967 with the rank of Lieutenant Colonel.
He was awarded the Purple Heart, Distinguished Flying Cross, 4 Air Medals, Air Force Commendation Ribbon, 5 Battle Stars on the EAME ribbon and the Presidential Unit Citation.
Nastoupil is 93 years old and resides in Houston, Texas.
Mr. Nastoupil left this Earth on June 20, 2014. He will be remembered for his infectious smile that could light up a room and his friendly nature. We were honored to have him on our inaugural flight in April 2014. We will miss him dearly.
Nastoupil, Carl
Nava, Alfonso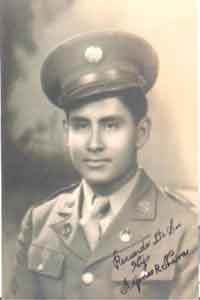 Alfonso R. Nava, Sr., age 93, of Baytown, TX was born on August 3rd, 1921, in Marathon, TX to Felipe & Patrocina Rodriguez Nava.
He attended De Zavala Elementary with Mrs. Jesse who he spoke of often. He also attended Baytown Junior High where he completed the sixth grade and then went on to work at a very young age. In 2002, Goose Creek C.I.S.D. honored Veterans who left school to fight for our country with a high school diploma. He proudly walked with his cap and gown to receive such an honor from Robert E. Lee High School.
Alfonso, a World War II Veteran, proudly served in The 1st Cavalry Division ("First Team"), one of the most decorated combat divisions of the United States Army. He was attaining the rank of staff sergeant, under the orders of General McArthur. He was wounded in combat in the Philippine Islands during WWII. He was then Honorably Discharged in 1945 and awarded the Purple Heart.
On November 24th 1945, Alfonso married Manuela Rios Nava and made his home in Baytown, TX. He began working at Humble Oil and always took pride in his work ethic. He retired after 35 years as a pipefitter.
Alfonso was a member of Our Lady Guadalupe Catholic Church. Together with Baytown's Finest Church Members and Father Francisco, they built the first Our Lady of Guadalupe Church from the ground up. Alfonso loved our Lord and Savior Jesus Christ and carried him in his heart. He was a member of his Bible Study Group and a faithful attendant until he fell ill. What a legacy of faithfulness he left behind. Alfonso wanted everyone to hear the Good News of Jesus Christ. He had boldness when speaking to others about Salvation. If you wanted to hear the Gospel truth, he would tell you and if you didn't want to listen, he would still tell you! He often spoke of how beautiful life would be if everyone knew Jesus Christ. He was a faithful servant, role model, an eloquent speaker when reciting poems in Spanish, and a good friend to many. Bible Study will never be the same without Mr. Nava. He was also a member of the VFW and a Scoutmaster for the Boy Scouts of America, where he organized a Drum and Bugle Corps. His love for music was endless. There wasn't an instrument he didn't try to play. On occasion he would put his memories of the war in drawings and would tell his story of the war to his grandchildren, great grandchildren and to students.
Alfonso Nava passed away on January 30, 2015. We were thrilled to have him on our December 7, 2014 flight to Washington, D.C. and will remember his contagious smile and warm personality. We are grateful to this hero for his service and to have known him.
Nava, Alfonso
Nelson, Don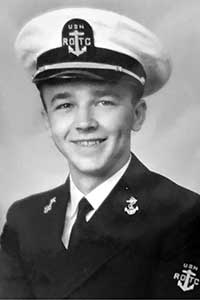 Donald O. Nelson
Don was born on October 11, 1926 in Estherville, Iowa. The oldest of 3 children, Don graduated from Eagle Grove High School in 1943 before enrolling at The University of Texas in Austin. He joined the United States Navy on March 1, 1944 and served until his Honorable Discharge on January 24, 1947 where he retired as a Second Lieutenant from the Navy,
On July 14, 1946, Don was transferred to the USS Deliver ARS 23 where he served until January 1, 1947.
One of his most interesting assignments while aboard the USS Deliver, was to witness a nuclear bomb test on Bikini Island. The Deliver, a naval supply ship, was part of a contingent of ships to witness the test. Afterwards, they sailed to many overseas port of calls before returning to the US. Donald
After his retirement from the Navy, Don returned to college where he graduated in May of 1948 with degrees in BS in Naval Science and Tactics and a BBA. He moved to Houston, TX where he met and married the love of his life, Bette Jean Lund, on August 21, 1955 at the Augustana Lutheran Church in Houston. They were married for just over 61 years before her passing in 2016. They were the proud parents of 2 children, 5 grandchildren and 2 great grandchildren.
Don worked for the steel industry for 51 years until his retirement in 2001. His hobbies include fishing, boating, golfing, gardening, singing in the church choir and watching his grandchildren laugh and play.
Nelson, Don
Parker, Evelyn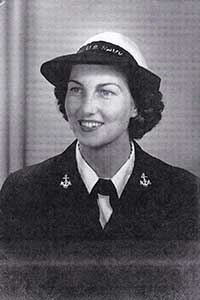 Evelyn L. Donaldson Parker
Yeoman 2 nd Class, United States Navy, Retired
Waves (Women Accepted for Volunteer Services)
When we entered the war I wanted to be a part of history. So I enlisted into the Navy on February 9, 1943. I left Houston with 32 other new recruits for basic training at Hunter College in New York. After basic training I went to Cedar Falls, Iowa for evaluation skills. I had a brief assignment at the 9th Naval District – Great Lakes, Illinois as a clerk in the War Diary Office. I went to the Naval Air Station in Olathe, Kansas where pilots trained in flight simulators. I remained there until I was discharged October 16, 1945. In 1995 a few of my Reagan High School Alumni decided to build a World War II Memorial. I served on the board until it was built and dedicated on November 7, 1999. After meeting on a blind date I married Charles R. Parker October 7, 1950. We were happily married for over 57 years until his death in 2008. We have four children, 9 grandchildren and five great-grandchildren.
Parker, Evelyn
Plomin, Joseph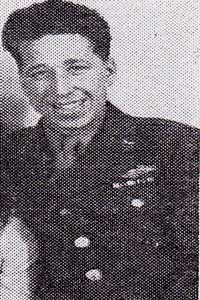 PFC United States Army, 5th Infantry Division, 10th Battalion, Company B.
Plomin was inducted into the Army on March 30, 1944. He travelled to a camp near Macon, Georgia for basic training. Once training was over he was shipped overseas in July of 1944 and assigned to the 5th Infantry Division, 10th Battalion, Company B.
He was involved in the battles of the Moselle River and the Maginot Line in France. It was in Maginot Line where Plomin was captured by the Germans. He was located in a 'pill box' or bunker when the Germans turned a flame-thrower on the American Infantrymen. Only about 96 of the men survived out of a full company of 220 men.
Plomin was then taken to Stalag 10A for about six weeks where conditions were incredibly bad. He was forced to travel to Stalag 2B by boxcars or railroad with other prisoners of war with no food or water for three days.
Eventually, he ended up working on a farm with eleven other prisoners of war and stayed until the Russians were advancing. The prisoners were told to leave and forced to march for thirty-hours without stopping in order to cross over the Stettin River.
On April 15, 1945 Plomin was liberated by the United States 44th Mechanized Calvary. He then traveled alone, heading west for four days to join up with the British. He ended up in Brussels, Belgium with the British. From Brussels he traveled to Paris by train to join up with fellow Americans. Plomin then left France on May 1, 1945 on a hospital ship and arrived in the United States on May 15, 1945.
Plomin was granted a 68-day convalescent furlough to get to Florida where he remained until he was discharged on December 3, 1945.
Plomin, Joseph
Poe, Virgil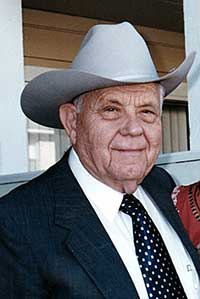 Virgil (Pops) Poe, 96, of Houston, Texas, passed away Friday, July 1, 2022, surrounded by his loving family.
Virgil was an only child born to Loyd and Elsie Poe in Mansfield, Arkansas on June 28, 1926. He grew up in Aurora, Missouri, and Portsmouth, Iowa, where his father was a banker.
Virgil played the trumpet and drums at Harlan High School and was voted "wisest" in his graduating class. The day after he turned 18 yrs. old, he received his induction papers to report for duty in the U.S. Army. He was sent overseas in the fall of 1944 and served in Belgium, Germany, and France during World War II. He attained the rank of Tech Sergeant. He later was stationed in Ft. Hood and met Dorrace Hill at an evening worship service at the Church of Christ in Temple. They married in 1946 and were married for 73 years.
After their marriage, Virgil and Dorrace moved to Harlan, Iowa, where he bought a DX service station. He later decided to go to college at Abilene Christian College in Abilene, Texas. He received his bachelor's degree in physics and math with a minor in Bible. While he was in college in Abilene, he was hired by Southwestern Bell Telephone Company and began climbing poles and installing telephones. The family moved to Dallas, Texas, and he began working as an electrical engineer for the telephone company, where he worked for over 40 years. He was transferred back and forth to Houston and St. Louis several times.
He worked on his master's degree at Washington University in St. Louis and spoke on behalf of Bell Labs to many organizations throughout the years to show the latest advances in laser and communication technology. When he was in college, he began preaching to Church of Christ congregations who didn't have full-time ministers. He continued this practice for many years. Virgil was a faithful member of the Memorial Church of Christ, since 1959. He was an elder and taught many Bible classes throughout the years. He enjoyed playing the guitar, traveling all over the world with Dorrace, being with his family, and studying the Bible.
Virgil is preceded in death by his beloved wife, Dorrace, and his parents, Loyd and Elsie Poe. He is survived by his daughter, Jayne Poe Massey, of Jersey Village, Texas; son, former Congressman Ted Poe and wife, Carol; eight grandchildren and eighteen great-grandchildren.
A public celebration of this life will be at the Memorial Church of Christ, Houston, Texas, on Saturday, July 23, 2022, at 11:00 a.m.
Fond memories and expressions of sympathy may be shared at www.katyfh.com for the Poe family.
Poe, Virgil
Powell, Roy Lee
Roy Lee Powell was born January 11, 1924, in Two Buttes, Colorado, to Floyd Minor and Faye Marie Sutherland Powell. He was their third son.
Roy and his family moved to Alvin in 1926 because his grandparents were here. Edgar Alonso Powell (Sarah Elizabeth) was the Methodist-Episcopal minister here at that time. (the church building and parsonage, where they lived, are still there on Sealy Street) Brother Fay and sister Shirley were born into the family in Alvin.
Roy attended Alvin schools starting with the white frame school house. The"Red brick schoolhouse"was from 4th-8th
Alvin High School was a much smaller place than it is now, when Roy attended from 1939-1943. He tried out for football once and faced the biggest guy on the squad. Coach Stapp Maxwell told him if he could get past this player, he could play for him. Roy was picked up like a rag doll and thrown back. That was the end of those plans.
Roy changed gears and was the smallest clarinet player in the first marching band in Alvin, directed by Otto Paris. The band was a huge part of Roy's life. They were fortunate enough to be invited to play at the World's Fair in New York City in 1940. The "Band Moms" raised money for the trip where 3 school buses took band members half way across the country, stopping to perform concerts in exchange for a place to stay in local schools and churches. At AHS, Roy was also on the debate team, which they called "Declaimers" and the Drama Club.
After graduation, Roy joined the United States Navy in 1943 during World War II. He left in 1946 and rejoined in 1948 during the Korean War. He was a Petty Officer II Class and was a radar operator on three different destroyers, U.S.S. Frank Knox, U.S.S. Leonard Mason and U.S.S. White Marsh. During his years in the Navy he crossed the equator 8 times.
While on a trip to see his parents in 1947, he met the love of his life, Marjorie Trimm, in DeQueen, Arkansas. Roy's parents had traded their acreage in Alvin for a farm there. Roy was taking his brother and a friend, Joe Trimm to swim in the local water hole so Margie tagged along with her little brother. The rest, they say, is history. Roy and Margie married July 2, 1947 and immediately left for Alvin, where an older brother still lived. Jobs around Alvin were scarce, so he rejoined the Navy and they sent him to San Diego where they had their first daughter, Linda in 1949.
After leaving the Navy, Roy spent two and a half years at University of Houston studying electronics. Daughter Brenda was born during this time.
Returning home, Roy had several job opportunities including selling appliances at Stanton's. He worked for other crews for years, building steel buildings, and decided to start his own company, Construction Service Company in the early 60"s. Roy and his crews have built hundreds of buildings up and down the coast of Texas and he can still tell you where they are.
Daughter Sandy was born in 1960. Daughter Laura was born in 1974. Four daughters born in four different decades?! Roy once told his mother that when he grew up he would surround himself with beautiful women and he did. He and Margie had four daughters, ten grandchildren and ten great-grandchildren. Margie passed away in July 2015.
Roy is still the biggest fan of Alvin High School. He has had season tickets to varsity football for over 50 years. Like most parents, Roy was at almost every event in which his girls and grandchildren participated, from football, basketball, softball, gymnastics, band concerts, and musicals. There is no greater person deserving recognition, than Roy Lee Powell.
Powell, Roy Lee
Randle, Leonard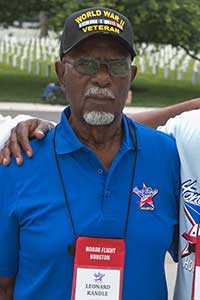 Randle, Leonard
Raynor, Frank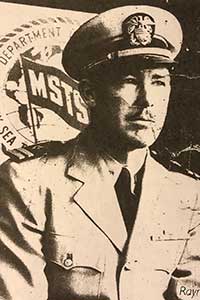 Frank L. Raynor
US Navy – Lt. Commander
Lieutenant Commander Frank L. Raynor was born December 7, 1922 in Sweeny, Texas. Soon after, his family moved to Freeport, Texas where his father was a building contractor. Upon graduation from Freeport High School, he moved to Brownwood, Texas to attend Howard Paine College. When war was declared in 1941, his eyes turned to serving his country in the United States Navy.
Lt. Cdr. Raynor spent the early years of the war in the Navy's various officer training programs, graduated in January, 1944 and commissioned Ensign. After completion of Advance Deck Officers Training and Submarine Chaser Training, he received orders to the 12th Naval District. While in San Francisco prior to deployment to the Pacific Theater, Lt. Cdr. Raynor met the girl of his dreams. Their engagement was announced and their marriage was planned to take place at the end of the war upon his return from the South Pacific. He returned on January 20, 1946 and they were married on January 27, 1946.
Lt. Cdr. Raynor was released from active duty in 1946 and joined the Organized Naval Reserve. He returned with his bride to Texas, where he enrolled at Baylor University and obtained a BA degree. During the summer of 1950 he was recalled to active duty and ordered to Norfolk, VA as Assistant Naval Control Shipping Officer. During this time he assisted in the development of sailing orders for all US flag vessels in case of execution of General Emergency Orders. Afterward, Mr. Raynor continued serving in the Organized Naval Reserves in Houston for Naval Control Shipping Officers and the Officer's Manual for the Naval Control Shipping Office. He continued as an instructor at the Houston Unit of the Naval Reserve until his retirement with pay at age 60.
In peacetime, Lt. Cdr. Raynor taught General Science and English Language Arts/Reading in Brazoria and West Columbia, Texas before transferring to Sweeny ISD in Sweeny, Texas.
During his 25 plus years in the classroom, Mr. Raynor taught most of his children's generation as they worked their way through junior high school. Active in his community, he has served in various organizations, including the Sweeny Lions Club and through many projects undertaken by his church. An active member of the Texas Retired Teachers Association and Past President of the Brazoria County Retired Teachers Association, he has remained engaged since his retirement from teaching.
Frank Raynor resides in Sweeny, Texas. He has 5 children, 8 grandchildren, and 7 great-grandchildren.
Raynor, Frank
Reed, Niles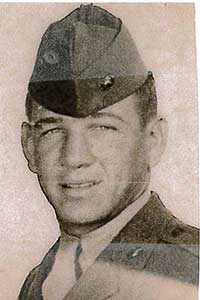 Mr. Niles Dumbar Reed
United States Marine Corps Staff Sargent, first Marine Division. Mr. Niles served January 15, 1951- January 14th , 1954. He served in the Korean War from June 1951 to June 1953; he was a Forward Observer Office during that time. He joined the Marines at the Federal Building in Houston, where he was sent to book camp infantry training in San Diego, where they called it MCRD. Across the highway he went to Dell Mar Base and studied as a Forward Observer that directs the artillery during the war. After training he was shipped overseas to Korea, on the ship called Marine LYS on October 4th , 1951. On September 1952, one year later, he came back to Pellton and joined the third Marine division and was there from November 1952 to January 1954 and was stationed in Colby, Japan. He was married to Frances Reed on January 14, 1954 and was married for 56 years. He has three children, 10 grandchildren and 6 great-grandchildren. His favorite thing to do was to travel the world with his wife and his favorite grandson Wesley. He was born October 4th , 1931 in Lucedale Mississippi raised in Houston, Texas. He was the third child in his family of four bothers and two sisters. His family came to Houston during the Great Depression, after that time he went to Klein High School, and was offense quarterback and defense line backer in the football team and played at the Texas Rose Bowl on January 1st 1951. Then went to Wharton County Junior college on August 1950.for one semester. Then he went to the University of Huston from January 1954 to 1959 and study as a petroleum geologist.
Reed, Niles
Rigler, George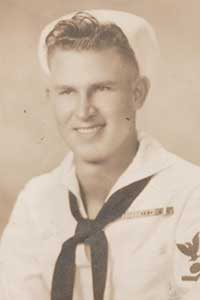 George Lawrence Rigler
Electricians mate 2nd Class
United States Navy May 1942 – Jan 1946
George was born in Mission, Texas on June 8, 1924 the second to last of 11 children. He enlisted in May of 1942 and was sent to Electrical school at the University of Minnesota. In 1943 was assigned to the USS Boston, where he spent the entire war. While stationed in Boston, Mass. George was in charge of the movies for the ship. He went on shore to get them and ran the movie projector. He enjoyed getting out seeing the city and watching the movies. He also was a telephone operator for the ship. (Mostly the officers calling their girlfriends)
While at sea he was charged with making sure the motors on the big guns were in good working order at all times. He liked to sleep on the floor in the battery room be-cause there was a window making it much cooler than below in his bunk.
During the course of the war, the Boston was in every major battle in the Pacific theater after 1943 and one major hurricane. The Boston was very close to Tokyo Harbor when McArthur signed the peace treaty ending the war. While on shore leave George actually explored Hiroshima and saw just how devastating an atomic bomb could be. In 1949 George married the love of his life Betty. They have been married for 67 years. He continued his career as an electrician. George and Betty had 5 children, 8 grand children and 8 great grandchildren who are all very proud of him.
Rigler, George
Robinowitz, Maurice
Maurice "Rock" Robinowitz
A native Houstonian, Maurice graduated from Lamar High School in 1944 and from Texas A&M in the class of 1948.
Rock served in the Army Air Corps from 1945-1947 in the Pacific Theater, and is the past president of the Houston Texas A&M club, serving as Class Agent for the Class of '48.
After retiring from the grocery store business in 1991, Rock devoted his time to volunteering. He served as president of volunteers at the Houston Arboretum & Nature Center and "President" of the Wednesday volunteers at the M.D. Anderson Children's Art Project.
Rock's beloved wife of 66 years, Marilyn, passed away last summer. His daughter Robin lives in Philadelphia, along with her husband Lou and grandson Jared.
His son Bob lives in Houston, along with his wife Maria and granddaughters Lilliana and Camila, ages 8 and 10, who keep Rock on his toes!
Robinowitz, Maurice
Roenigk, Ray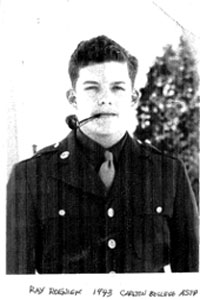 Drafted in 1943, sent to Air Force, Shepard Field for basic Glider school accepted into ASTP sent to Lincoln, Nebraska then to Carleton College Northfield, Minnesota. ASTP disbanded around 1944, sent to Camp Phillips, Kansas then to Keesler Field, Biloxi, Mississippi. Then to Elgin Field, Florida for B-17 Gunner School. Roenigk's eyes weren't good enough, so he was sent to a Carolina troop carrier unit where he did basic maintenance on C-47's and CG-44 Gliders. Went to Europe in 1945 England, Belgium, France and German. When war was over he went to two technical schools while waiting to go stateside or to the Pacific Theater. Roenigk was discharged in 1946.
Roenigk went back to Carleton for college, but the commute was too expensive, so he transferred to U.T. in Austin. Graduated in 1948, worked at Petro-Tex & Sinclair. After several years he started his own business with a friend from Carleton called Geneva Industries. Roenigk retired with Chemical Exhange industries at 70.
Hobbies included Golf, flying, skiing, jogging.
Roenigk, Ray
Saladino, Mario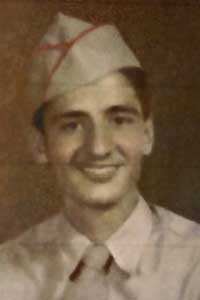 Mario A. Saladino
US Army Engineer Supply Sgt.
Mario A. Saladino was born January 10, 1928 in the Queens Borough of New York City. He was the youngest of three sons, no daughters. After his birth, the family moved to the adjoining Borough of Brooklyn where his parents lived in the same apartment building as their extended family.
At the age of 14, his family moved to Houston, Texas. In May 1944, Mario graduated from La Porte High School. Even before graduating, Mario wanted to enlist, but he already had two older brothers fighting in the war.
His oldest brother, Joe, was in the US Army Air Corps. Joe was a radioman, turret gunner on Martin Marauder B-26 Bomber. Joe was based in England and flew 42 bombing missions into France and Germany on Flak Bait. After the Enola Gay, Flak Bait is the most famous military aircraft of WWII and is currently being restored at the National Air & Space Museum in Washington, DC.
His next oldest brother, Tony, was a Marine Sergeant fighting in the Pacific. Tony was in the island campaign and received two Purple Hearts. He was wounded during combat fighting on Palau and again in combat on Iwo Jima. With two brothers already in the thick of the war, his parents would not sign for him to enlist.
In May, 1946, Mario was drafted into the US Army. During his High School years, Mario was a member of the Texas State Guard and attended various military training classes. This military training enabled him to enter the Officers Candidate School. When he started OCS, he was told he had to stay in the Army an additional year. During OCS, that length was extended three years. Mario decided to resign OCS and become an enlisted soldier.
In 1946 he was sent to Yokohama, Japan as an Engineer Supply Sgt. Mario was discharged September, 1947. He returned to Houston and started a career in construction with Billon Construction Company, After working in Houston and Dallas, his employer sent him to New Mexico to work on an expansion of the Los Alamos nuclear plant. While in New Mexico, he met Berniece Carlson. They were married in May, 1951 and returned to leave in Houston.
In 1952, their son Curtis was born, followed by a daughter, Valarie, in 1954. Curtis passed in 2000 after battling cancer.
Mario and Berniece owned travel trailers then several different motor homes and, for 50-plus years, traveled extensively throughout the US and Canada with a travel club they helped organize.
In 2015, after 66 years of marriage, Bernice passed. They never had grandchildren, but have numerous nephews and nieces.
Saladino, Mario
Saul, Eldon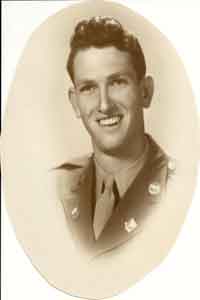 Eldon served in the military from 1943 – 1946 and was a radar mechanic in the Army Airway Communication System. His unit was responsible for building and maintaining navigation beacons and monitoring airfield control towers in the Asia Pacific area. Toward the end of the war he was stationed in the Philippines.
His unit was deployed to Japan at the end of the war. Upon arrival in Tokyo, his unit was stationed in the city finance building and later transferred to the quarters of the Imperial Guard, which was across the mote of the Imperial Palace.
They were challenged with equipping two C-47s with air communications systems, which were positioned along the runway at the Atsugi Naval Air Base when General Douglas MacArthur landed with 8,000 troops August 30, 1945 to accept the formal surrender of Japan and assume the duties as military Governor of Japan.
After his release from the Army Air Corps, Eldon return to Texas and completed his education at Texas Tech University in Mechanical Engineering. His career spanned 31 years with Conoco.
He and his wife Arvalee currently reside in Houston, Texas where they enjoy their family of four generations.
Hometown: Miami, TX.
Sadly, Eldon left us on November 09, 2014. He will be remembered for his big smile, his witty sense of humor, and his friendly nature. Eldon was a funny and charismatic soul, we were lucky to have him on our inaugural flight in April 2014.
Upon his retiring from this world, Eldon asked that his family and friends donate to Honor Flight Houston in his memory. For that we are forever grateful, as we are to have known him.
Saul, Eldon
Segal, Martin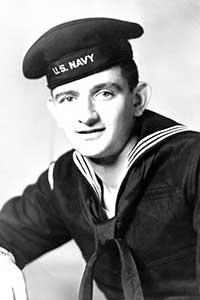 Seaman First Class ETM (Electronics Technician Mate), United States Navy, World War II, served his country from 1944 to 1946.
Marty was born in 1927 in Brooklyn, New York, the third child to immigrant parents, Dora and Harry, who immigrated to the United States to make a better life for themselves. Marty's father died when Marty was six years old and his mother never remarried. She worked multiple jobs to make sure the family had a roof over their head and food on the table. Perhaps this is where Marty acquired his work ethic and love and respect for his fellow man.
Growing up he recalls some of his favorite times in Williamsburg, Brooklyn were spent with his friends Melvin Kaminsky and Alan Kniberg. They are better known today as Mel Brooks and Alan King.
Marty always had an affection for aviation and was accepted into Manhattan Aviation High School. He started his war effort there as he made model planes that were sent off to the military to train spotters on plane identification.
When Marty graduated high school, he went to work for American Airlines where he continued his war effort work in aviation. He was not eighteen yet, so he could not be titled as a mechanic, so his official title was Parts Washer. He worked on a crew that received DC-3's that had been converted into C-47's and then sent overseas. They would return back torn and tattered and the crews there would completely strip down and rebuild the planes to be sent back to war.
When he was finally able, Marty enlisted in the US Navy for the "Duration of the War" which meant that he would serve until the war was over and he was no longer needed. During boot camp, he noticed flyers that the Navy was starting a program to train enlistees to become pilots. He immediately signed up for this program and after passing a multitude of tests, the Navy sent Marty to Yale University to take two years of engineering classes in six months. About the time he finished the engineering classes, the war ended and the program was cancelled.
Marty had a background in electronics and was assigned to the USS Adirondack, a communications ship that was a center for research for the Navy. His official title was Seaman First Class ETM (Electronics Technician Mate). To this day he will tell you that he cannot tell you what the Navy was researching for two reasons –
"First that every time I went on watch I had to sign a pledge of secrecy;
but more importantly, I can't remember!"
After being released by the Navy, Marty married Gloria in 1952 and had three children – Adrienne, Holly and David. Marty and Gloria were married forty years before Gloria lost her battle with cancer. Marty remarried Debbie Ostroff and that marriage thrived for twenty-one years before she also succumbed to cancer this past March.
He worked with his son as his business partner for almost thirty years before retiring at the ripe young age of 85. He currently resides in Sugar Land, Texas where his children and grandson Brandon and his wife Faye spend as much time with him as they can.
Segal, Martin
Semander, John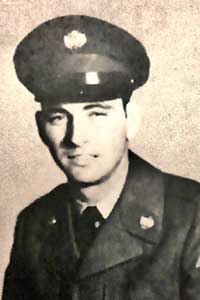 John A. Semander
Sergeant First Class United States Army. John served his country in Korea from 1951 – 1953. Made landing on Iwo Jima in preparation for landing in Korea. He served in Korea asTank Commander with the 56 Amphib Tank and Tractor Battalion and later transferred to Korean Communications Zone (KComZ). KComZ became operational on August 21, 1952. It became responsible for all logistical support to United Nations, US and South Korean forces, as well as political and economic relations with the South Korean government, operation of Korean National Railways and control of all North Korean and Chinese prisoners of war.
John was born June 1, 1932 in Houston, Texas.
He was drafted on November 1951 and discharged in 1953.
John returned home and married Nancy Wallbraun on August, 17, 1956, his love of 62 years and have two wonderful children, John Jr. and Sherry and one terrific grandson, Nicholas.
John's Father (Nicholas) received the Purple Heart and was decorated for his Bravery in WW I and his Brother (Zane Edwin) served as a pilot in WW II.
Semander, John
Sherrill, Hartzell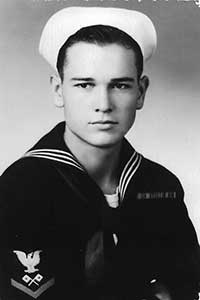 Hartzell L. Sherrill served in the United States Navy with the rank of Signalman Second Class (SM2c).
My journey began along with 200 other young men who met on the second floor of the main Post Office on San Jacinto street in Houston, Texas. Here we enlisted in the United States Navy. The day was December 27, 1941.
A group of six men left shortly by rail for Los Angeles, CA. We were sent to boot camp in San Diego before we could begin classes at the radio and signalman school. Upon graduation, I was sent to the South Brooklyn, NY Armed Guard Center. Here I was assigned my first ship.
While there we were ordered to assemble on the parade grounds in dress uniform. We were to witness a dishonorable discharge. Two Shore Patrol men and an officer approached with a Navy man in shackles. We were witness to these proceedings and I concluded then, that I never wanted to go through a proceeding like this. I still to this day remember that discharge.
All merchant ships were armed with deck guns and anti-aircraft guns. The Navy Armed Guard gun crew usually consisted of 24 men. I was trained to be a loader on one of the anti-aircraft guns located near my duty station. I was the only Signalman. Radio silence had to be maintained and this is where my job came in. I was on call 24/7 for any visual communications which could be used in three different ways.
– Flashing Light using Morse Code as used in Radio work
– Flag hoists with code messages using international alphabet flags – Use of a semaphore (this is the telegraphy system conveying information at a distance by means of visual signals with hand-held flags, rods, disks, paddles, or occasionally bare or gloved hands) when close enough.
My first ship was a tanker, the US Armed Merchant Vessel, SS Hadnot. It was one of the smaller tankers and somewhat aging and slow. Our route was parallel to the east coast and then in to the Gulf of Mexico. Our destination was Port Arthur, Texas. I spotted by first periscope and became very emotional but I was relieved after reading the flag hoist of an escort vessel. STAY CLEAR. DON'T FIRE. US SUBMARINE IN TRAINING EXERCISES
My next assignment was the US Armed Merchant Vessel, SS Mobilgas. This was a larger tanker. We were in the area of Aruba, Curaçao and Columbia for a few days. We were now loaded with fuel for Oran, Algiers, North Africa and ready to set sail across the North Atlantic. We reached Oran in three weeks. We discharged the oil and returned to Baltimore, Maryland.
My next assignment was on the US Armed Merchant Vessel, SS Alcoa Polaris, this was a cargo ship. We passed through the Panama Canal and in to the North Pacific where we would remain for nearly seven months. We stopped briefly at Wellington, New Zealand, Hobart, Tasmania, Perth, Australia, Columbo, Sri Lanka and Bombay, India before proceeding in to the Persian Gulf and to our destination of Iraq at the mouth of the Shat al Arab River. Docks were now clear and we began unloading our cargo then headed home.
My next duty assignment was on the US Armed Merchant Vessel, SS Charles M. Hall. This was a cargo/troop ship. Plans were being discussed for a 100-ship convoy from New York to take part in the invasion of Normandy. We were told in the convoy briefing that as many as 10 ships would be lost due to German Submarine activity. Due to convoy maneuvers and many great destroyer escorts and air planes launching from the air craft carriers, it prevented any losses or ship damage. Every ship disbursed according to plan. We entered Glasgow, Scotland docks. Our ship was in the Normandy Invasion on Omaha Beach on June 6, 1944. I was on this ship for almost nine months. I was transferred from this duty sometime in December 1944 and returned to the South Brooklyn NY Armed Guard Center where I was transferred to Seattle, Washington.
My next and final duty assignment was on the US Armed Merchant Vessel, the SS Coalgate Victory. The ship was fully loaded with ammunition and our destination was the Island of Okinawa. At that time, American forces were in fierce combat with the Japanese to take control of the island. Our ship destination was changed to Saipan where the ammunition was transferred to smaller ships. We returned to Port Chicago near San Francisco for another load of ammunition. The island, had been taken and secured before our return to Naha, Okinawa. We were ordered out to sea in October of 1945 because of a weather report of an impending typhoon headed in our direction. After a few days it was deemed safe to return to Naha.
The Japanese surrendered after two atomic bombs were dropped on Hiroshima and Nagasaki. I was among eight men on the ship with enough points for discharge. We left the Colgate Victory and returned to San Francisco on a troop ship. I was honorably discharged on December 11, 1945 at Camp Wallace, Texas.
Sherrill, Hartzell
Sivcoski, August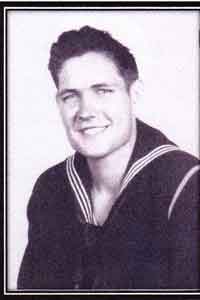 Water Tender 3/c, United States Navy
Sivcoski served his country in World War II from 1945 – 1946.
Sivcoski was born July 18, 1923 in Anderson, Texas and moved to Houston, Texas in December 1926.
Sivcoski joined the Navy in May 23, 1945 and attended basic training at the San Diego Naval Station. After boot camp and fireman's school he went about the USS Tripoli CVE in San Diego. He operated out of Pearl Harbor, qualifying squadrons after 30 day leave, for return of duty on a 1st class carrier. On December 23rd he took on a load of PF Marines going home from combat. They continued to ferry troops from all branches of service.
Sivcoski sailed the USS Tripoli from San Diego to Norfolk, VA Naval Station to take the ship out of service.
He was then transferred to the USS Latimer APA 152, putting more ships out of service.
During his service, he attained his highest rank of Water Tender 3/c.
Sivcoski left Norfolk, VA to be issued out of service on July 27, 1946 from USN Personnel Separation Center, Camp Wallace, Texas.
He returned home to Houston, Texas where he met and married wife, Frances, on February 3rd, 1948. They were married 40 years before Frances' passing. They have 7 children and numerous grandchildren and great-grandchildren.
Sivcoski served on the Honor Guard at the VA National Cemetery in Houston, Texas.
Sivcoski celebrated his 92nd birthday in July 2015.
August 'Gus' Sivcoski passed away on October 5, 2015. We are thankful to have been able to share in Gus's trip to DC in May 2015. He will be remembered for his wonderful smile and charismatic personality, he will be greatly missed.
Sivcoski, August
Smedstad, Allan
Allan J. Smedstad
Specialist first class United States Army. Allan served his country during the Korean War from 1954 to 1956. Allan was born in March, 1933 in Starbuck, Minnesota. His parents moved the family to Danube, Minnesota. Allan went to school there and graduated from Danube High School. While growing up in Danube; he also helped his dad in the creamery. He was drafted on November 11, 1954 and spent his 8 weeks of basic training at Fort Ord, California. After basic training Allan was transferred to Fort Devens, Massachusetts. This is where he trained another eight weeks to learn Morris Code and served as part of the Army Security Agency. After completing his training at Fort Ord, he was transferred to Fort Huachuca, Arizona. From there he was transferred once again to Fort Riley, Kansas, where he completed his tour of duty. Allan was discharged from the Army in November of 1956. After being discharged, he and his wife Mary Kay moved their young family to Los Angeles, California. He and Mary Kay raised four children during their 35 years of marriage. He is the proud grandfather of eight and the proud great-grandfather of five. Allan has remarried and is currently living with his wife, Cynthia, in Katy, Texas.
Smedstad, Allan
Stampfli, Eleanor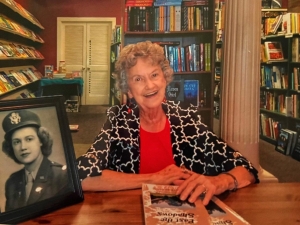 Eleanor Edna Stampfli went home to be with Jesus, her Lord and Savior, on Saturday, January 21, 2023 at the age of 100 years old. She was a beloved mother, grandmother, great-grandmother, sister, aunt, and friend.
Eleanor, or Ms. Ellie to many, was born in Livingston, Texas in 1922 to Edna and Roland Jones. She spent her early life being raised with her siblings, Margaret, Naomi and Roland, before enlisting in the Army Air Corp as a nurse. Eleanor served as an Army Nurse during World War II at both David Moffett Air Base and Dibble Memorial Hospital. Eleanor met her husband, L.T. Stampfli, while he was recovering at Dibble from being wounded in World War II on D-Day. Eleanor married L.T., who also went by "Bud", in November 1946, and they settled in Chico, California, and had two children, Tom Stampfli and Susan Stampfli Wilson.
Eleanor's family later moved to the Bay Area of California where she always enjoyed teaching the Bible at her local church, nursing patients, and caring for those around her. Upon Bud's death in 1983, Eleanor moved to Houston to be near family. She stayed active in her church there, teaching the Bible and encouraging so very many in the Word and in all parts of life. In the latter part of her life, Eleanor spent time speaking to many elderly groups, especially retired veterans, about her World War II experiences and nursing the wounded. Even into her 80's and 90's, Eleanor wrote and published a trilogy of historical novels which highlighted her experiences during the war. Eleanor will be remembered as a wonderful Bible scholar, beloved prayer intercessor, adored piano teacher, fantastic baker, and a veracious supporter of the military.
Eleanor is survived by her son, Dr. Leonard Thomas Stampfli and Carla Stampfli; daughter Susan Wilson and her husband Mike; granddaughter Rebecca Wilson; granddaughter Ruth Russell and her husband Ryan; granddaughter Rachel Bourgeois; grandson Matthew Stampfli and his wife Heather; grandson Christopher Stampfli and his wife Casey; granddaughter Catherine Carey and her husband John; and grandson Jonathan Stampfli and his wife Maura. She is also survived by eight great-grandchildren, Everly, Emelia, Kross, Clara, Joseph, Kaelyn, Zackery, and Braelyn, as well as numerous nieces, nephews, and many many friends. Eleanor was preceded in death by her husband, L.T. Bud Stampfli, and siblings, Margaret, Naomi and Roland.
Stampfli, Eleanor
Taylor, Guy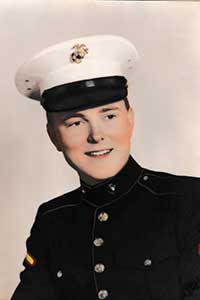 Guy W. Taylor, Sr.
Taylor was born in Jonah, Texas on July l3, L932. Cpl. Guy Taylor, with five of his High School buddies from Manor, Texas, joined the United States Marine Corp. in the fall of 1950. After Boot Camp, Taylor was sent to Camp Pendleton for infantry training. From there he was sent to Korea where he was assigned to Able Company 1st Battalion, 7th Regiment, 1st Division. He served in Korea for one year. After his one year of service in Korea, he returned to Camp Pendleton for 1-1/2 years before being discharged from the Marine Corp. Taylor went to Southwest Texas State College in San Marcos, Texas. He later moved to Houston, Texas, where he was employed for an Oil Field Service
Company. In Houston, in 1956, he met his future wife, Joan. Taylor has one son. ln 197& Taylor started his own oilfield inspection company. He retired in 1995.
Taylor and his wife travelled full-time in an RV and visited every state in the United States and every Province in Canada. During this same time-frame, Taylor bought a historical building in downtown Galveston, Texas. He restored and converted the second floor of the building into Loft Apartments. He then built out three restaurants on the first floor, which are currently leased to other tenants. Taylor joined the Marine Corp League, Galveston County, Det. #558 where he served as Commandant for two years. A few years ago he took it upon himself to play "Taps" each night at sunset off the balcony of his building and still continues this ritual every night. His friend, Constable Clint Wayne Brown, halts traffic every night, at the intersection of 21't Street and Postoffice Street, to allow the crowd of people, who gather each night, to witness this patriotic gesture. Constable Brown enjoys handing out American flags to any and all children who are in attendance. The children proudly wave the flags and, often times, you will find them saluting the flag flying on the balcony.
Taylor, Guy
Thomas, Jack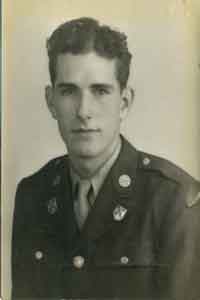 Private First Class (PFC), B Company, 38th Infantry, 2nd Indian Head Division, US Army. Thomas served his country in WWII from 1943 – 1945.
Thomas carries with him a piece of history that not many others have. The tag that reads "Stalag IV-B" reminds him of hard days of labor, malnutrition and questions of how much longer he would live. There were many people that were issued the tags, but as Thomas puts it, "hardly any" are still around to talk about it.
Though he was there for less than a year, what he saw and experienced in World War II has remained with him through seven decades. There is not a day that passes that he does not think back to his time there.
"It was an adventure," Thomas says with a smile.
The journey began with Thomas, who grew up in Livingston, when he was drafted at the age of 18. When the war began, men between 21 and 45 were registered for selection. That was extended to 18 to 64 after Pearl Harbor.
He had a few months in Livingston before reporting and chose to spend that time working for Shell Oil Company in Deer Park. Soon after, he headed to Houston, where he rode the rails to San Antonio for over a year of training.
"We trained hard," Thomas recalled.
"I thought we were going to give out before we even started fighting."
A second training stop sent Thomas to North Carolina Camp Butner before loading onto a boat for Liverpool, England.
"We were there as replacements after the invasion. In England, there were planes flying all the time. I don't know how those Germans stood up to all that bombing. It was something to watch."
Thomas and his unit boarded another ship to cross an extremely rough English Channel onto Normandy Beach.
"I didn't land until about four days after D-Day. We were suffering a lot of casualties all the time. Every day somebody is going to get hit. There were few days that we didn't."
Thomas was in Sainte-Mere-Eglise, off the coast of the English Channel when he and his unit entered France. He said the first battle he fought was in Saint Lo, about 30 miles South.
"That was a bad one. We spent about two weeks there. The Germans were not going to give up. All that time, we are losing men. We thought we weren't going to get out of there without being killed or wounded."
Through six and a half months of battle, Thomas carried around a M1 Garand .30-06 with ammunition strapped to his person. The young soldier also served as a scout and recalls one of his last days of battle.
"We knew the Germans had lined up tanks, because one morning we heard the motors on a real clear, cold day. It was real still. We went about 5 or 10 miles and they had tanks everywhere. The Germans were everywhere, but they didn't know that we were Americans. We got back the next night and reported all of that in. They didn't do anything about it. One of the generals had heard rumors (of enemy troops' whereabouts), but there wasn't any rumors when we were telling him facts!"
When his group was sent out to help a unit that was not in the area, Thomas and his allies were in a bad spot.
"I got captured."
Thomas said death or injury was the way soldiers figured they would leave the war. They never thought about getting captured. But, now they were – by Nazis.
"That night it was in a little building over there and they were the same Germans that we had fought in Saint Lo. So, they didn't like us. They wanted information and we didn't know what they were talking about."
The Germans wanted to know something that they believed these Americans could tell them. With a great quantity of motors running low or out of fuel, the Germans needed to find gasoline.
"That's what finally stopped the Germans, they ran out of fuel. They put us in that building and when they would interrogate somebody, you would hear a shot. It was getting pretty serious. The next one would go out and then they would shoot."
Thomas said several tense moments were spent in the building while waiting to be questioned. As each was taken out to give answers, a shot would follow.
"If you don't tell them something, they are going to shoot you," Thomas said the Americans were thinking. "Us knowing the Germans, we knew they would do it."
What the captured eventually found was not as bad as they had imagined.
"They were shooting into the ground, but we didn't know that."
The next morning, the captured were sent marching – for 7 days.
"On all of those marches, if you fell out of line, you were shot. You heard it. They waited about an hour or two and then you would hear that shot."
With no food and an occasional drink of water, Thomas and the others walked to Bonn, Germany from the Belgium-France border.
"We got in Bonn on Christmas Eve. It was always snowing and the temperature down close to zero. I don't know how we didn't freeze to death. They gave us a bowl of turnips and we ate that. The next day, you got two slices of bread."
The prisoners of war were put on a train and given a bucket of water to sustain themselves.
"We left there and we were gone several days. An American fighter plane came in and knocked out the engine. So, we were sitting there for 10 days before we got to IV-B. We were there 10 days and not a bite. There was blizzard weather the whole time."
Stalag IV-B was a camp at Mulhberg, Brandenburg which lies in the east of Germany. With a bowl of turnips, two slices of bread, and the occasional drink of water in nearly three weeks, the POW's were sent to work. And the Livingston native was not exactly accustomed to cold weather.
"You got half of a blanket. There were two of you on a bunk. They put us to work on a railroad in a labor camp. That was tough. The guards didn't like to stay out there too much either, but they did. We had them (prisoners) dying in that camp. There were some every day – starvation. They put you on a diet of one 12-ounce can every day of boiled rutabagas."
His small meal of heated vegetable mush had Thomas dropping body mass at an alarming rate. The 160-pound soldier that was sent from the United States just a few months before had shrunk to 82 pounds.
Ukrainian and Polish women POWs were stationed not too far from where Thomas was assigned. Information they received from the women kept moral from completely fading.
"Those girls tried to help us. They got fed better than we did. They would leave us notes and draw us a map of where the Americans were and where the Russians were. We were pulling for both sides – somebody hurry. They were getting closer every day."
When the day finally came, Thomas said he and others could see out of a factory window. The sight was of an American infantry marching down the street.
"We said, "Hey, we're Americans! Shoot the lock off the door." There were probably 140 of us in the factory. We had about a dozen that were bedridden, waiting to die, and nothing you could do for them. They told us "we don't have ambulances."
"We said "just get a truck; we'll put them on the bed of the truck" And, they did. We went back and one of them said, are y'all Americans?" We must have looked bad."
When the captives asked for something to eat, large boxes of food were unveiled.
"I got me a can of beanie weenies. I took about three or four bites and it came right back up. Finally, we learned that you had to have bland food and the Americans had plenty of that."
Dehydrated beans and peas, and powdered milk were palatable for the malnourished digestive systems. Thomas soon found himself back in France, this time in a hospital to recover.
"I spent a month in there and the war over while I was in there. I wanted to go home so bad. They finally turned me loose and gave me my papers. We got on a train to go to Paris and on down to La Harve (a port city in northern France)."
Thomas said there were many who would speak of never getting out.
"And a lot of them didn't. We had a lot of them that died in the camp. When we knew that the Americans were moving and that the Russians were moving, that gave us hope."
With 140 in his camp, Thomas estimated that at least 30 did not make it.
"It was quite an experience. It kind of amazes me how cruel they were. Germany had to be Hitler's cult. Right up to the last, the streets would be lined up with kids and women, and they would throw rocks and spit at you. I had my 21st birthday in prison camp. I said, "I ought to be out chasing girls."
The local hero has received a collection of medals, including the Bronze Star for Valor and the Purple Heart for his role in the conflict.
Nowadays you can find him back on the north side of Livingston hanging around Marston Road at the Painted Cottage or his old homeplace Thomas Mercantile.
On June 28 & 29 Thomas is more than excited to be making his first Honor Flight to Washington, DC to see the WWII Memorial.
Thomas, Jack
Tyler, Robert
Robert D. Tyler
Petty Officer Second Class, Robert D. Tyler, served March 1954-March 1962 during the Korean Action. Born in Fannin County, Texas, his parents were both school teachers. His father served in the US Army in WWII. An older brother, John O. Tyler, Sr., volunteered and flew Army Air Corps B-24s at Guam Air Sea Rescue. Another brother, Edwin W. Tyler, served in the US Navy in China.
Robert was a student at Sam Houston State Teacher College, Huntsville, TX in 1954 when he joined the US Navy Reserve and took boot training at NAS, Dallas, TX and was assigned to Squadron VA-04, an attack squadron of Corsair planes. In 1955, Tyler transferred to VR-702, a transport squadron, and traveled to Hawaii, Panama, Morocco, Germany, Italy and Athens, Greece. Qualified as Flight Orderly, Flight Mechanic and Plane Captain, Tyler drew flight pay flying in the Navy R5D (C54). In March 1962, Tyler received an Honorable Discharge at NAS Dallas, TX.
While attending SHSTC, he received Bachelor of Science and Master of Education degrees. He was a teacher, guidance counselor, Assistant Principal and Principal during his 37 years in education. After retiring from Pasadena ISD, TX, Tyler became an Adjunct Professor and Sam Houston State University supervising student teachers. He presently volunteers at the H.E.A.R.T.S. State Veteran's Museum in Huntsville, TX.
H.E.A.R.T.S. Helping Every American Remember Through Serving
Tyler, Robert
Valk, Neland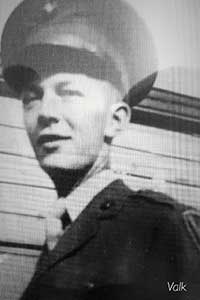 Neland F. Valk
US Marine Corps – SSGT
Neland (Neal) Fuller Valk passed away on July 1st, 2022, at the age of 99 yrs. He was born March 29, 1923, in Salamanca, New York.
After graduating High School, Neal enlisted in the Marines attending Boot Camp at MCRD Parris Island, South Carolina. Graduating from Parris Island, he was assigned to Fire Control, 5th Marine Division / 22nd Regiment. He served in World War II from 1943 to 1946 in the Pacific including Iwo Jima, Campaign of Nagasaki and Japan. He was discharged in 1946 from active duty but joined the Marine Airwing Reserves, Niagara Falls, NY from 1948-1951. He returned home to Salamanca and married his sweetheart, Elsie Stoltz, on November 6, 1946. They were married for 62 yrs before Elsie's passing in December 2008. They have five children, seven grandchildren and 13 great grandchildren.
He worked in the Oil and Gas Industry for over 40 yrs starting with Clark Brothers/Dresser Industries in Salamanca and Olean, NY respectively before being transferred to Houston, TX in 1969. He continued his career in the Oil and Gas Industry working for Dresser Rand, Brown and Root and Kellogg Engineering and Construction. He earned his Level 4 NDT Certification and was a member of the Society of Mechanical Engineers. In 1993 he retired at the age of 70 and devoted his time to volunteering on the cancer ward at St. Luke's Hospital. Neal was a 2-time cancer survivor, and he would console patients and administer the Eucharist. He also spent over 30 years volunteering at the North Channel Food Ministries and at St. Dominic's Catholic Church and was a founding member of the Knights of Columbus council #10779 holding various positions and rising to the level of Past Grand Knight.
He was preceded in death by his parents, Kenneth and Hazel Valk.
He leaves behind five children Cynthia Mountain and her husband, Robert, of Olean, NY. Ken Valk and wife, Carol, of Houston, TX. Laur Van Valkenburg and partner, Jim Gray, of Houston, TX. Chris Valk and her partner, Monica Paredes, of Houston TX. Gregory Valk and wife, Sally, of Houston, TX; his sister Loretta Rivet and her husband, Maurice, of Salamanca, NY ; seven grandchildren Jessica Warren and husband, Rich, of Bowling Green, KY. Dr. Shawn Mountain and wife, Dr. Christina Mountain, of Lebanon, TN. Brian Mountain of Naples, FL. Bobby Mountain and wife, Brianna, of Naples, FL. Cassie Rauch and husband, Rick, of Houston, TX. Kendra Schwaiger and husband, Josh, of Houston, TX. Audrey Valk of Atlanta, GA ; thirteen great-grandchildren Rachel and Veronica Warren, Aurora, Alana, Aliza and Ava Mountain, Maren, Finley, and baby girl Mountain due in September, Aidan and Lily Rauch, Weston, and Walker Schwaiger.
Visitation will be held from 4:00 P.M. until 8:00 P.M. at St. Dominic Catholic Church at 8215 Reservoir Rd on Friday, July 8, 2022. The funeral mass will be celebrated on Saturday, July 9, 2022, at 10:00 AM at St. Dominic Church with Bishop Joe Vasquez, longtime family friend, officiating. Interment will follow at Houston National Cemetery on Tuesday, July 12, 2022, at 10:00 AM.
In lieu of flowers, donations can be made to: North Channel Assistance Ministries 13837 Bonham St Houston, Tx 77015 St Luke's PO Box 20269 (MC 3-206) Houston, Tx 77225.
Valk, Neland
Walls, Joseph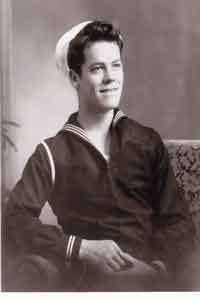 Being a very young man from the rural area of Devine, TX, I wanted to "Join the Navy and see the World" to fight the War. Since I was 17 yrs. old, my mother had to sign for me. I enlisted in San Antonio, TX on July 17 and officially entered active duty service on August 18, 1945. Although my birth name was J.C. Walls, the Navy required that I have a proper name, so I named myself after my two grandfathers, Joseph and Clayton.
We were immediately shipped to Naval Training Center, San Diego, CA by troop train. After my first day of basic I kept asking "What have I got myself into!" But I stuck it out and did well with everything. I was able to do things I didn't know I was capable of. The discipline, hard work, and long hours were not that much different from all the work on the farm.
Our unit shipped out from California in November, 1945 on the USS Baltimore. We were not told where we were going, only that we had "The Admiral" onboard [later I found out it was Rear Admiral Emmet Forrestel, USN]. We arrived in Kure, Japan around Christmas, 1945 because I remember as soon as we arrived some of the guys got a Christmas tree, brought it back to the ship. We stood around the tree and sang Christmas carols.
We were immediately assigned to our LSM 414 the next day and beached at Yokahama, Japan to transport supplies, equipment, and men between Japan and the Mariana Islands (Saipan, Tinian, and Guam). We usually were working Monday thru Friday, with Saturday and Sunday free to explore at our leisure whatever port we were in. I served on a total of three different LSMs during my tour of duty for the Occupation Forces of Japan. The first was on the LSM 414, which was the longest (approx. 3 months), then the LSM 102 (approx. 1 month) and the LSM 151 (approx. 1 month). I was not told why we were changing ships, only that we were moving to a new ship each time.
My job on the first ship started out as fireman first class, which involved safety of the engine room. I then trained as Quartermaster Striker. This involved taking star and sun readings along with all pertinent surrounding landmarks to be utilized for guiding the ship. All of this data was recorded on the ship's log. As to what our job was while in Japan, I saw it as "cleaning up the mess of the war". It was unimaginable to see the total devastation of the city of Hiroshima. I witnessed the site during a personal visit soon after arrival on island during liberty and was approximately 1.5 miles from "ground zero" where the backbone of a skeletal structure still stood in contrast to all the flat ground with nothing but flat rubble all around. We were prevented from getting any closer due to the signs warning of high radiation and not to enter. I still remember to this day that vivid image of destruction and death, yet I celebrate our victory and the American lives saved because of it. We were always under threat of sniper fire and had orders to never eat local food. A major concern of the American soldiers was that the local population would poison us.
My Captain (a lieutenant) came to me at around the middle of May, 1946 and asked me if I wanted to go home. He stated that I "had enough points to be discharged" (8 months sea duty). He also said that if I chose to stay on, he would like me to help with decommissioning the current ship (LMS 151) the following month in the Philippines. I informed him that I would rather go home and was shipped to Guam in June. I remember staying in Guam 26 days waiting for the USS Hermitage (a converted luxury-liner holding 5,000 men) to transport me from Guam to San Francisco, CA. I remained in San Francisco for 72 hours and then went by train to Camp Wallace, by way of Houston, TX; where I was discharged after 3 days on 7/20/1946 with the rank of Seaman First Class.
Walls, Joseph
Warner, Ann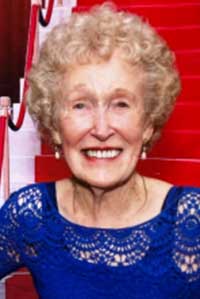 Ann "Molly" Maguire Warner of Houston, Texas, passed away on January 3, on her 102nd birthday. Molly was born in Bridgeport, Connecticut, to parents John Maguire and Edith Slaney. After completing nursing school, Molly joined the US Army Nursing Corps and served three years overseas during World War II in North Africa and Europe. She was promoted to the rank of Captain after the war, and in 2020 was awarded the French Legion of Honor for her service during World War II.
Molly was preceded in death by her husband, Col. E. B. "Spike" Warner and her eldest daughter, Patricia Riley (Bob). She is survived by her sister Dorothy Grady of Milford, Connecticut. Her four surviving children are Pamela Timmons (Jim Wolnosky) of Bath Michigan, Frank Warner (Martha) of Beeville, Texas, Mary Dotson (Mark) of Lafayette, Colorado, and John Warner (Gia) of Houston, Texas. Molly was blessed with 17 beloved grandchildren and 11 great-grandchildren.
Molly lived with her husband Spike in Waco from 1982 to 2008, where she was a parishioner of St. Jerome's Catholic Church. She then moved to Houston to reside in the Brookdale senior living community in Clear Lake and was a parishioner at St. Bernadette Catholic Church. Molly loved dancing, socializing with friends, and following Aggie athletics. She was known by her many friends at Brookdale for her high energy, bright smile, cheerful demeanor, and willingness to lend a helping hand. She has been an inspiration to her family who will dearly miss her zest for life, quick wit, love, and generosity.
Warner, Ann "Molly"
Warner, Johnnie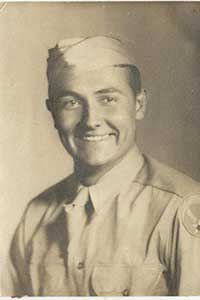 Johnnie R. Warner
Staff Sergeant in U.S. Army Air Corp serving from January 1943 until February 1946.
On April 9, 1923, I was born near Bronson, Texas. After high school graduation in 1940, I moved to Beaumont, Texas, and worked in a machine shop until January, 1943.
Uncle Sam called me to serve in January, 1943, and I received basic training at Keesler Field, Miss. My next assignment was Aircraft Mechanic School in New Orleans, LA. The school was Delgado Trade School, and we were on detached service, quartered in the Municipal Auditorium just off Rampart Street in New Orleans. Upon completion of aircraft mechanic school in New Orleans, the next assignment to become a gunner of a bomber crew was aerial gunnery school and I was sent to Buckingham Air Base in Fort Myers, FL. Upon graduation, instead of being attached to an overseas training unit, my orders were to join the instructors' squadron to teach students. That kept me out of combat, and I was assigned to the Harlingen Air Base in Harlingen, TX when VJ day arrived. My last few months in the Air Corp were spent at Chanute Air Base in Ranteoul, IL, where I worked on the flight line as an aircraft mechanic. My discharge from the Army Air Corps came in February, 1946.
In June of 1943, while in New Orleans, a great blessing in my life was to marry the love of my life, Maude Evelyn Winn. We shared 53 happy years together before she died. Our family grew over the years and we were blessed with five daughters and one son. All are productive citizens, and my one son served as a B-52 pilot during Viet Nam, after graduating from the Air Force Academy.
After my military discharge in 1946, I worked in a refinery for 37 years, and at present, I am on my 35th year of retirement.
Along with many others, I can say that President Truman's order kept me from being involved in the invasion of Japan. I am very proud to have served my country.
Warner, Johnnie
Waxman, Gerald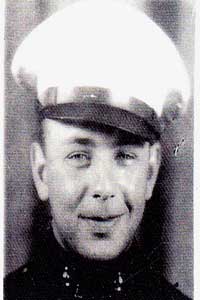 Sergeant "Jerry" Waxman
United States Marine Corps
Served in World War II from 1942 – 1946
Born in Cleveland, Ohio in June 1925 and attended school through the 10th grade. Enlisted voluntarily shortly after he was 17 and trained at Parris Island, South Carolina. He then recruited officers at MCOPO in Philadelphia, Pennsylvania for a year.
After graduating MC Engineering School at Camp Lejeune as a Topographical Draftsman he served S-2 Intelligence in Pago Pago, American Samoa for the Fleet Marine Force.
Waxman contracted a tropical disease and was hospitalized at the Marine Base in Klamath Falls, Oregon where he created cartoons for the camp newspaper. He was then sent to the Officers Training School in Quantico, Virginia where he was head of the chart and design section of Marine Corps Training Schools.
In his three and a half years in the Corps, Waxman received enough on-the-job training in newspaper work and advertising arts to serve him in his chosen field of Advertising and Exhibit Design. He spent 40 years in the field designing industrial Trade Shows and World Fairs, Director at the Interior Design Department for the City of Dallas, Texas, an Art & Design teacher for Katy ISD, Caricaturist for Astro-World in Houston, Texas, and as the designer of the Katy Veterans Memorial Museum in Katy, Texas. He is now retired from the advertising art department of the Houston Chronicle.
Waxman is a member of the VFW & American Legion and an honorary member of the USS Houston CA 30. He also wrote "The Veterans Corner" for the Katy Times for eight years.
Sgt. Waxman married Dandra Dean in 1974. They have four children, three stepchildren, and four grandchildren all who practice "Semper Fidelis."
Waxman, Gerald
Weber, Ed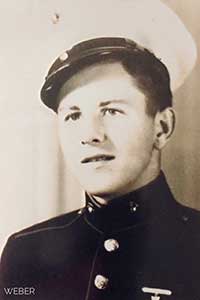 Ed Weber
PFC USMC
Weber served his country in WWII from 1942 – 1945. He was born in St. Louis, MO before his family moved to Dallas, Texas in 1927.
He enlisted on December 5, 1942, and went to boot camp in San Diego, California.
Weber was assigned to the Naval Air Station in Santa Ana, CA where he spent 8 months with the Marine Guard Detachment. Following that, he was sent to the 5th Marine Amphibious Corp for future training in Hawaii. After four months, he was transferred to the Transient Center on Oahu where he remained until the war ended in 1945.
Weber was discharged November 28, 1945, from the Marine Corps Base in San Diego, CA. He returned home to Dallas, TX where he later met his wife, Mildred. They were married 65 years before her passing in 2014. They have one daughter, son-in-law, three grandchildren, and two, soon to be three, great-grandchildren.
Weber, Ed
Wells, Lloyd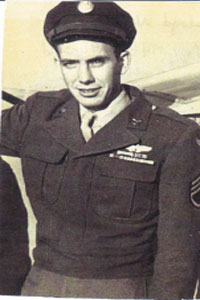 Staff Sergeant United States Army Air Corp (USAAC) – served our country during World War II from 1943 – 1946 in the 8th Air Force – 490th Bomb Group – 850th Bomb Squadron.
Wells was born in January 1926 in Ponca City, Oklahoma. His family moved numerous times before he enlisted in the service in Chicago, Illinois following his brother's footsteps, as he was 2 years older. His brother (John) joined the Army Air Corp in 1942 and was sent to flight school to be a pilot.
Wells was sent to Sheppard Field in Wichita Falls, TX for basic training. He then went to gunnery school in Kingman, Arizona learning to shoot .50 caliber machine guns. He was then sent to Yucca, Arizona to aerial gunnery school. His next stop was Tampa, Florida at McDill Field for crew training; then on to Avon Park, Florida for crew assignments.
In January 1945, he flew to Bangor, Maine where his crew was assigned to a new B-17. His next stop was Gandor, Newfoundland where the snow was six feet deep. There his crew flew to Enlgand and was assigned to a permanent squadron and group. After one month they were sent on their first combat mission (March 8, 1945) to Dorman, Germany. Their 'new' plane was named the Magnificent Obsession. The next day, March 9, 1945 they were sent to Frankfurt, Germany to bomb railroad yards. BOOM!! With bombs not released, his plane was in flames as they were being shot down by enemy fire. As the plane crash-landed the Germans saw them and were waiting for them. He was captured and taken to a German POW Hospital. Others in his crew were killed in the crash and others taken to German POW camps.
American troops under General George Patton rescued them and they went by ambulance to Belgium and then England. After spending almost a year in an English hospital, he came home on the 'Larkspur', which was previously a German Submarine Tender used in WWI from 1914-1918. The ship landed in Charleston, S.C. and then he went by train to Menlo Park, California where he spent several more months in Dibble General Hospital having several more reconstructive plastic surgeries. At this time he received his Purple Heart.
After being discharged from the Army Air Corp, he enrolled in the University of Southern California. He then transferred to Fresno State and got his Bachelor's Degree in Education. His next 30 years were spent teaching Elementary School and is now retired.
In June of 1949 he married his sweetheart, Mary Pat Newhouse. They have been married for 65 years. They have one son and one daughter as well as two grandchildren, one great-grandson and another one on the way. He and his family currently live in Texas.
Wells, Lloyd
Westmoreland, Joesph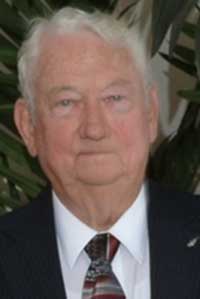 Joseph William (Bill) Westmoreland, Jr.
November 23, 1924 – October 8, 2022
Memorial services for Joseph William (Bill) Westmoreland, 97, of Livingston, Texas, will be held Friday, November 11, 2022 at 11:00 a.m at the First United Methodist Church in Livingston, Texas. Interment will be at a later date in the Shepherd Hill Cemetery in Willis, Texas.
Bill was born on November 23, 1924 in East Columbia, Texas to parents, Joseph William and Margie Lester Westmoreland, and passed on October 8, 2022 at his home in Livingston, Texas.
Bill attended Texas A&M University 1941-1943; and was called to active duty in 1943 from the Enlisted Reserves and received Basic Infantry Training at Camp Roberts, California. He transferred to the 70th Division with the 276 Trailblazers I-Company in Eastern France and was wounded in action during the liberation of Forbach, France and obtained the rank of Sgt. before he shipped home in 1946.
He then returned to West Columbia, Texas, and married his childhood sweetheat, Virginia (Sugar) Weems. In 1949 he finished college on the G.I. Bill at Texas A&M with a degree in Petroleum Engineering; worked for Texaco, Inc. and after 33 years retired and moved to Livingston, Texas on the Lake.
Bill attended the First United Methodist Church in Livingston and was a proud member of the Military Order of the Purple Heart where he was Treasurer of his chapter for 16 years. He was also a member of the Saint John's Masonic Lodge No.5 for 71 years.
Bill was preceded in death by his wife of 71 years, Virginia (Sugar) Weems, his parents, and his grandson Jacob Ross Anglin.
Bill is survived by his son and daughter-in-law, J.W. (Joe) and Marylee Westmoreland III of Livingston, Texas; daughter, Stacy Callihan of Willis, Texas; daughter, Zee Anglin of Liberty, Texas; daughter and son-in-law, Virginia and Bill Duran of Lockhart, Texas; daughter and son-in-law, Laura and Jacques Poincloux of Conroe, Texas; son Mark Westmoreland of Rosharon, Texas, 13 grandchildren; 32 great-grandchildren, 2 great great grandchildren along with numerous relatives and friends.
Westmoreland, Joesph
Williams, Donald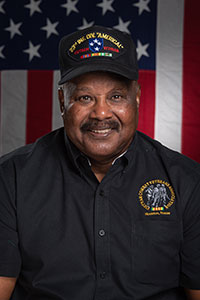 Donald Joseph Williams
United States Army, E-5
My name is Donald Joseph Williams and I was an E5 in the US Army where I served in Vietnam from 1967-1969. I was born on November 4, 1946 in Beaumont, Texas and was drafted into the US Army in 1967 after graduating from Charlton Pollard High School. I served my basic training at Fort Polk, Louisiana. After completing basic training, I entered Advanced Infantry Training (AIT) for my preparation in Vietnam. On December 24, 1967, I was sent to Vietnam and was assigned to the 23rd Infantry Division "Americal".
During my tour in the 23rd Infantry Division "Americal," I fought in the 1968 TET Offensive where I received the Bronze Star for Valor. During my military service, I also achieved the following medals: Army Commendation, Vietnam Service & National Defense.
After completing my tour of duty, I was honorably discharged from the US Army in September of 1969. I returned home to Beaumont, Texas where I went to Lamar College and married Jennifer Martin in 1973. We have been married for 46 years with 2 grown children and 5 grandchildren.
Williams, Donald
Wolfe, Charles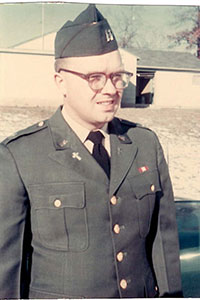 Charles E. Wolfe
Chaplain (CPT) Wolfe served on active duty in the Army 1966-1968 and then in the National Guard, first in New York and then in Washington DC.
Wolfe was born in Elk River, Minnesota and grew up in Milwaukee, Wisconsin. He graduated from Northern Iowa University and obtained his divinity degree from Austin Presbyterian Theological Seminary in Austin, Texas. In addition to his military service, he pastored churches in Texas, New York, and Maryland.
At Fort Hood he was one of the chaplains in the 3rd Brigade 1st Armored Division, engaged in giving basic training. Then he became the chaplain of the 69th Engineer Bn (Const), as it organized and trained for deployment to Vietnam. As additional duty he was the chaplain of the 4th Army Stockade at Fort Hood.
His Vietnam service was primarily in the Mekong Delta, where in addition to his continuing assignment to the 69th he also, as additional duty, became the chaplain of the Can Tho army airfield. Due to the shortage of chaplains for the many isolated commands, additional duty included the Navy Sea Wolf Attack Helicopter Squadron and the Riverine Patrol on the Bassac River. Chaplain visits during 1967-68 included units from the Seven Mountains to Cau Mau.
His final active duty tour was at Fort Hancock, New Jersey, where he was the chaplain of an artillery battalion that had underground silos with Nike Hercules atomic weapons.
Upon his return to civilian life he married Helen Bickel, who had been his pen pal during his Vietnam service. She died in 2013 after a 42 year honeymoon. He has four sons, 13 grandchildren, and 8 great grandchildren.
Wolfe, Charles
Wuensche, John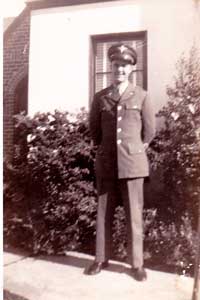 Wuensche was born April 8, 1917 in Hufsmith, Texas. His parents were Gustave Adoph Wuensche and Louise A. Mueller. His Father was killed in World War I and his Mother remarried to Concie Ross.
Wuensche was educated in Texas City and went to Central High School class of 1935. He attended the University of Texas earning his bachelors in 1939. He then went on to attend the University of Texas' graduate law school for 1 ½ years.
Married Charlotte Ellen Thomas in 1941. They have two children Richard Anton and Lounell Lyon.
Wuensche enlisted in the Army Air Corps in San Antonio, Texas on May 26, 1942. He received flight training from November 1, 1942 – April 1943 in Santa Ana and Ontario, California. He attended aviation mechanics school, Amarillo AFB and Chanute Field, Illinois from May 1943 to December 31, 1944. He was an instructor at Chanute Counter Intelligence Corps. Attended training at Camp Ritchie, Maryland and University of Pennsylvania. Was a CIC agent in Germany from May 1945 to January 1946.
Wuensche was discharged at Camp Fannin, Texas on January 21, 1946.
He attended Southwestern Baptist Theological Seminary earning his bachelors degree in 1952. He then attended the University of Houston during the summers of 1960 and 1961 for education and math.
Wuensche, John
Zemcik, Robert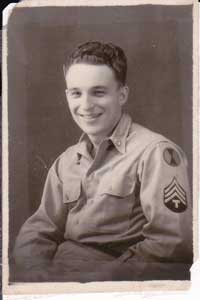 Zemcik served his country in World War II from 1944 to 1948. He enlisted first in the United States Merchant Marines (November 3, 1944 at age 18) when he received his 1st draft notice. Zemcik went to boot camp at Sheepshead Bay, Brooklyn, N.Y. In basic training he took many tests for placement aboard ship. Approximately December 10, 1944 Zemcik graduated from basic training and was one of three men called out of their platoon of sailors and sent to Gallups Island, Boston, Massachusetts for Radio School.
Zemcik trained to be a Morse Code Radio Officer aboard a merchant ship. The island was seven miles out in Boston Harbor past U.S. submarines and nets that protected U.S. harbors and the small island like this one, which had heavy coastal guns defending Boston Harbor too.
Zemcik and the others reached the island only by a ferry boat, all summer and winter. He spent seven months there before graduating as a commissioned warrant officer radio operator. Zemcik was sent to Seattle, Washington to board the ship S.S. Chelsea Victory in August, which was being loaded with Army war supplies for all the islands the U.S. had invaded. The ship sailed out to the Pacific alone at night, with no lights and no convoy. Zemcik stated:
The only fear was being torpedoed or struck by a Japanese bomber.
Troop transports and cargo supply ships were also targets both in Europe and Pacific. That trip took eight months before returning to San Francisco, California.
Zemcik received his honorable service union book, his pay check and left for home in Detroit, Michigan where he was born.
For personal reasons Zemcik never went back to being a sailor.
In August 1946 Zemcik received his 2nd Draft notice. He enlisted at once in the U.S. Army as a Buck Private. He took basic in Fort Sheraton, Illinois and Fort Dix, New Jersey. Then he was shipped out to Camp Stoneman, Oakland, California. He boarded the troop ship 'Admiral, William L. Capps'. The ship sailed to South Korea 6,000 miles away with 5,000 men aboard. They landed at Inchon and were trucked at night to Fort on the 38th parallel in Chunchon, South Korea to become Army occupation for 12 months. Zemcik received his rank fast to Staff Sergeant due to experience in the Merchant Marines.
Zemcik:
My officer/radio school kept me out of the major part of the battles and war. One of the lucky ones.
Like Seaman Daniel A. Kelly said –
'Thank God for Uncle Harry'
He had to make a horrible decision to be the first nation to drop an atomic bomb, two actually, before Japan gave up.
The invasion of Japan was planned for November 1945. Japan surrendered September 2, 1945. No news ever reached sailors or soldiers during time of war quickly. But when it did there was much celebration of life not death and Home. Zemcik returned with 5,000 troops on the troop ship 'General H.B. Freeman' on December 24, 1947. He received his honorable discharge on January 8, 1948 from U.S. Army at Camp Stoneman, California. Zemcik took the train back to Detroit, Michigan where a party awaited him at home.
Upon settling back home in 1948 Zemcik started working for his Father's business. He went to college taking night courses and in 1950 met his future wife, Eleanor. They married May 3, 1952 and had three daughters, one son, nine grandchildren and nine great grandchildren – all well and happy.
Zemcik, Robert
CHANGE A LIFE TODAY
Being a supporter of Honor Flight Houston means joining a family of people who are committed to to giving veterans the experience they deserve.